1.

Select services and provide details

2.

Get best quotation

3.

Get the services anywhere
Car Oil Change Services

in UAE

Are you seeking the perfect option for a car oil change? Then Look no further! PitStopArabia is the ultimate destination for all your car maintenance needs, offering top-notch services throughout the UAE.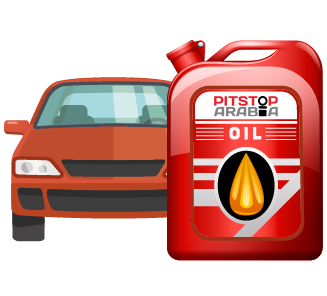 At PitStopArabia, our expert technician can help you choose the right oil, check your car oil levels, change your car filters, and flush your car engine to keep everything running smoothly.
What do Our
Car Oil Change Services

Include?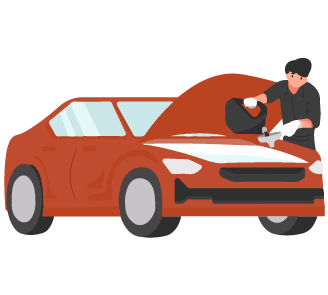 The professionals at PitstopArabia, conveniently located nearby, recognize the significance of regular car maintenance. No prior appointments are necessary for a visit. When you reach out to our team for tyre replacement, simply inform them about your need for an oil change, and they will handle the rest with utmost care. Our experts will provide the following services including.
Car Oil change

Filter change

Engine flushing

Lubrication of all fittings

Checking all fluid levels

Air filter check
Top 6 Benefits of Regular
Oil Changes
There are some key pointers that can help you keep your battery healthy and fit to its optimum performance.
More Efficient Engine

Regular Oil change not only keeps the engine clean but also improves its efficiency.

Improved Engine Life

Regular oil changes ensure years of reliable performance for your vehicle.

Better Mileage

Optimize fuel efficiency with regular oil changes for a well-maintained engine.

Reduces Emissions

Regular oil changes minimize hydrocarbon emissions.

Better Engine Performance

Maximize performance, and protect the engine by changing quality oil and regular filter changes.

Protected Engine Parts

Regularly changing your car oil protects other engine components.
Why Choose PitstopArabia for

Car Oil Change Service

in UAE
Available 24/7 at your Service

Our service is always available, 24/7, to cater to your needs.

Free Courtesy Checks with Every Visit

With every visit, enjoy complimentary courtesy checks to ensure your vehicle is in top condition.

Professional & Experienced Team

Trust our experienced team of professionals for top-quality service.

Warranty Approved Services

Warranty-approved services for your convenience and confidence.

Offer Multiple Tire Services

We provide a wide range of tire services to meet all of your needs efficiently.

Professional Support

Receive expert guidance and assistance from our dedicated team of professionals.
Car Oil Change Service

Reviews:
I was extremely impressed with their car oil change service. The staff was knowledgeable, and the process was quick and efficient. My car is running smoothly, and I highly recommend their service!

I've been getting my car oil changed at this place for years, and they never disappoint. The technicians are experienced, and they always take the time to explain everything. Great service and excellent attention to detail.

After trying different places for an oil change, I finally found the best one! Their service was prompt, and the team was friendly. They even provided additional recommendations for maintaining my car's performance. I'll definitely be returning!

I'm thrilled with the quality of their oil change service. They went above and beyond, not just changing the oil but also inspecting other vital components. The peace of mind I get from their thoroughness is worth every penny.
faqs
How often should you change the oil in the car?

It is generally recommended to change the oil in your car every 5,000 to 7,500 miles or as specified by your car manufacturer.

How much does it cost for a car oil change in UAE?

The cost of a car oil change in the UAE varies depending on the type of oil used, the make and model of the car, and the garage where the service is performed. However, on average, a car oil change in the UAE costs between AED 100 and AED 200.

What are the signs that my car needs an oil change?

Signs that your car needs an oil change include dark and dirty oil, low oil level, engine noise, decreased performance, and the oil change warning light illuminated on the dashboard.

How long does an oil change usually take?

An oil change typically takes around 30 minutes to an hour, depending on factors such as the type of car, the accessibility of the oil filter and drain plug, and the efficiency of the service center.

What type of oil should I use for my car?

The type of oil you should use for your car depends on factors such as the car's make, model, and engine specifications. It is best to consult your owner's manual or seek professional advice to determine the appropriate oil type for your car.

How long can a car go without an oil change?

On average, most cars can go between 5,000 and 7,500 miles between oil changes.