1.

Provide Your
Details Online

2.

Get Immediate
Call Back

2.

Get Help At
Your Location
Car Recovery

Dubai - Car Towing Services

Being a desert metropolis, Dubai also has one of the harshest climates in the Middle East. As an international business hub bustling with activity, the city also has some of the biggest number of car owners in the Gulf countries.

Since these cars are used on an everyday basis for commerce, luxury, personal conveyance, and sports activities, having a reliable roadside assistance provider for car recovery Dubai is imperative for you and your vehicle's ultimate safety. PistopArabia works with the biggest network of car towing and car recovery Dubai companies. That is why we can easily locate, connect, and send the nearest car recovery agent to your vehicle in just a few minutes time.

We understand that car breakdowns are unavoidable, no matter how well maintained your vehicle is. Overheating, AC related issues, battery malfunction, flat tire, and getting stuck in rocks or sand dunes is quite common in UAE's landscape.

Through UAE's leading AAA car recovery services, you no longer have to wait for your vehicle stranded on top of a far away, high mountain, or in the middle of the desert.

Through PitStop Arabia you can get fast and reliable AAA car recovery services to your site. We will promptly respond to your call and send a rapid response car recovery Dubai team to have your vehicle reunited with you. All our service providers are listed from top AAA car recovery centers who practice the highest technical standards when recovering your car safely back to you.
24/7 Vehicle
Recovery Services

In UAE

PitStopArabia offers car recovery services throughout the UAE, at any time and any day. It does not matter if it is a standard sedan, a full-size SUV, or a commercial van. We cover all types of vehicles. Our team of professionals and recovery vehicles ensure that the recovery process is top-quality and effortless. Apart from this, we offer the most competitive rates and on-site services. If the breakdown is a result of a faulty battery or blown tire, we offer on-site battery and tire replacement. Our services include:
Battery Installation and Recharging

A dead car battery is not something which is a rare possibility. It can happen to the best of us at any time. No matter how well maintained the battery is, some things are beyond our control. If your battery is dead, do not despair. We offer on-site replacement and recharging.

Tire Installation

Did you suffer from a tire blowout or puncture? Are you getting late for an important meeting or a doctor's appointment? Is there no service station nearby or anyone to help you? Well, we offer on the scene tire replacement & fitting. Just give us a call and provide us with the required information.

Collision Recovery

Were you involved in a collision? Did your car become immobile as a result of the collision? Is there no help in sight? Do not worry. Call us and your tow truck is one the way! We will be there in the least possible time. If takes longer than expected, we will inform you beforehand to ensure minimal inconvenience.

Sedan, SUV, Van

Whether it is a standard sedan, a full-size SUV or a commercial vehicle such as van or HiAce, we do not discriminate. Just give us a call and we will be there in no time. Our recovery vehicles are robust enough to handle all types of vehicles without causing them any damage or scratching their paint.

TOWING TRUCK SERVICES

We understand that transporting a disabled car requires the utmost care. That is why PitStop Arabia connects you only with professionals. We ensure all towing trucks are of the latest models so choisting/hauling disabled cars becomes faster without even giving a scratch on your vehicle.

REFUELING YOUR VEHICLE

Whether you own a standard sedan, a full-size SUV, a sportster, or a commercial vehicle, our network of top rated Dubai car recovery service providers will promptly arrive and refuel your vehicle. We understand every car model has different fuel needs and therefore we take everything into account before sending you assistance.
Why Choose
Us?
Although we are new to this game, it makes no difference. Why? The reasons are quite simple & straightforward. We uphold the highest standards of quality, customer service, and professionalism. We have the right tools for the right job, no matter how complex the job may be. Therefore, if you are looking for a quick yet reliable & professional AAA car recovery service in Dubai or the rest of the UAE, then there are numerous reasons to select us. Besides our reasonable pricing, commitment to the highest quality standards, a large fleet of recovery vehicles, we offer:
24 Hour Recovery

Anywhere, anytime in the UAE.

Speedy Service

Our crew ensures efficient and speedy services.

On-Site Help

On the scene Battery & Tire replacement.

Professionalism

Qualified and well-trained staff for the best experience.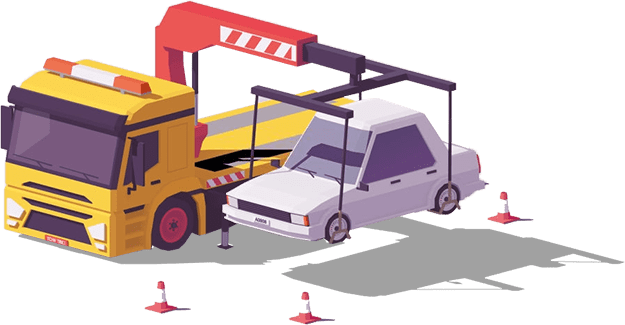 About
Us
PitStopArabia is an evolving automobile-related service provider in the UAE. We offer branded tires, battery replacement, and car insurance. Now, we have also added roadside assistance/vehicle recovery service throughout the UAE. No matter what the location or time is, we strive to serve you. Our mission is to become a hub of quality and professionalism when it comes to automobile services in the UAE.
Call Us

Anytime From Anywhere In The Uae

We are here to help you. If you need a quick and professional car recovery service at any time anywhere in the UAE, give us a call at Our team will be dispatched to you right away.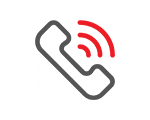 +971 4 876 0111
Reviews
I rammed my car into a divider. I saw some leakage. I called a few recovery services. They said that they were too far out at the moment. Then I called these guys. They reached within 15 minutes. Great service.

These guys are quite professional. They assisted me personally too. Their towing truck is top quality. Not even a single scratch on my car.

Very good service. My battery died. They reached the place quickly and recharged my battery.

My gearbox was broken. Couldn't move the car. Called them. Reached within 20 minutes. Towed the car and took it to the workshop. Very nice service.

Although never heard of them before but they sure know how to treat their customers. Very happy with their work.

The car ran out of fuel on a Monday morning. Called these guys. They towed it to the nearest pump. I was still able to reach the office on time.
The delivery was well before the due date. Also, the guys were thoroughly pros.

I came to know about PitStopArabia through Facebook. At first, I did not think much. But when I needed a car battery. I think of trying it. So, I contacted them. The service was very good.
faqs
What is Roadside Assistance?

Roadside assistance is a collective name given to different services which are offered to motorists who are stranded for various reasons including dead battery, flat tire, collision, faulty engine, leaking engine or gear oil, as well as any others. We provide towing services and, on the site, mechanical aid including battery or tire replacement.

What are your charges?

To offer the best services within reasonable prices, we maintain competitive pricing.

What is your response time?

It depends on how far you are out of our nearest service centre. However, in most cases, we reach within a maximum of 30 minutes. If it will take longer than that, we will let you know beforehand.

How many recovery vehicles do you own?

We own a large fleet of recovery vehicles to ensure quick and efficient services to all the people requiring our services.

Where do you take the vehicle after towing?

We can take it anywhere you want. We offer on-site maintenance services as well. Also, we can take it your home, office, or preferred workshop.

Do I need to own a smartphone to contact to you?

Currently, we do not have a smartphone application. Regardless, you can contact us from any phone.

Who are the people that are taking my car?

To ensure safety, professionalism, and quality services, the people taking your car are trained professionals. We have carefully selected them based on their qualifications and provided them with additional training to make your experience wholesome.

If I lock myself out of the car, can I still call for roadside assistance?

Yes, you can. We will give you access to your car in no time at all. However, if a spare key needs to be made or arranged, there will be separate charges for it.