1.

Select services and provide details

2.

Get best quotation

3.

Get the services anywhere
UAE's Biggest
Car paint

Protection Network

Dubai's hot climate and harsh environment is notoriously known to take toll on car exteriors – car paint above the most. Continuous exposure to the sun, routine drives on the highway, and contact with environmental elements can easily corrode, fade, and scratch the paint finish of your car. Moreover, incorrect washing techniques, inexperienced drivers, and make-shift materials for car shine further increase the risk of losing your paint's original condition.

Pitstop Arabia offers you Dubai's biggest network of car paint protection services. We bring you the best paint protection deals in Dubai from the most trusted auto-motive paint protection service providers in town. We understand how much first impressions mean to car owners and only connect with top rated, authentic, and experienced car paint protection companies. You no longer need to search for a car paint expert or your nearest service center. With just a call, Pitstop Arabia will find you the best match for your cart paint protection needs and budget.
Benefits of
Paint Protection
Highly Versatile

Adding a paint protection film not only shields the paint surface from UV rays, contaminants, and forces of nature, but also helps in extending the car's brand new gleam and bringing out its lustrous appeal.

Onsite Application

Car paint protection procedures can be performed on-site which means you can have car paint protection session at your home, office, or whichever place you feel comfortable. Call us and we will connect you with the right service provider.

Cost Effective

Car paint protection is a sound proposition, particularly when you have just purchased your vehicle. It is very affordable, quickly dispensed, and offers a broad spectrum of protection against natural and man-made elements.

Different Options

There are a variety of paint protection coats that you can choose from. These films are made of special materials that provide protection against a certain range. You can choose a coat based on your vehicle's particular needs.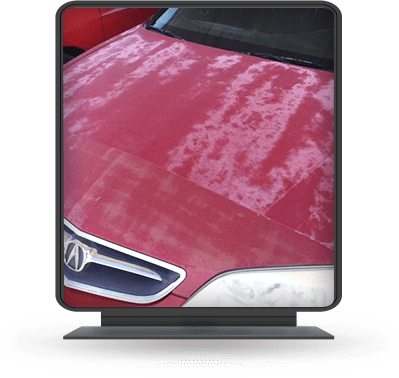 Why Your
Car Paint

Needs
Special Care in Dubai

In a desert metropolis such as Dubai, the sun and the desert environment can be quite unforgiving. Where temperatures can hit as high as 46o, chemical applicants such as car paint become highly susceptible to damage. UV rays, sand particles, acidic rain, debris, and road asphalt can easily fade, scratch, and crack the paint surface before you even notice it. Paint protection offers long-term shielding from these harmful elements, extending your car's paint life and preserving its cosmetic value.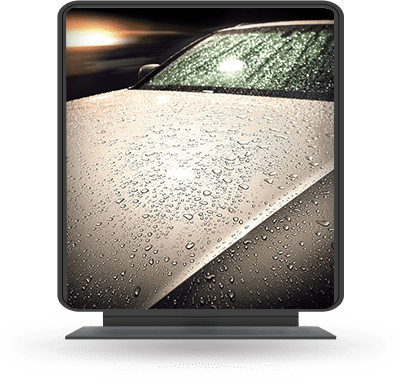 How Well Protected
is Your
Car Paint?
Once your car is coat protected, the paint exterior becomes impervious to the ravages the of sun, rain, dirt and other harmful elements. Here is the deal, your car paint is shielded from



UV Rays




Acid/Alkaline Rain




Mud & Dirt




Bird Dropping






Road Salt




Loose Asphalt




Drifting Road Debris




Flying Rocks
Reviews
The paint was coming off my 4-year-old vehicle. Tried several service centres and workshops. Personally, not satisfied with them. Tried these guys. Surely, not disappointed. Paint looks good as new now. It is not peeling off.

Prices are reasonable and quality is good.

The people are quite professional. The workshop has the latest tools. Even the workmen seem quite educated in their fields. Highly recommend to others.

Would recommend to others for the reasonable price.

The paint job feels like the original. Very good work.

The light scratched on my car are no longer visible.
faqs
What is paint protection?

It is an invisible urethane film which protects the car paint especially around areas which are prone to scratches. It keeps the car paint looking good as new.

Which areas need the paint protection film?

Fenders, bumpers, hood, trunk ledge, door edges are some of the areas which should have paint protection.

What is the pricing of the protective film?

The pricing depends on the area covered by the protective film. If the area is greater, so will be the price.

Will it affect the original paint colour?

No, it will not. The paint protection product we use in our services will not affect the original car paint.