Saeedi Pro
Street S100, South JAFZA

Saeedi Pro has earned a name for itself because of high standards and quality. Based in Dubai, it provides one of the best repairs and maintenance services for all sorts of vehicles. The company has a team of highly skilled technicians to ensure reliability and quality. A customer who stops here once never goes.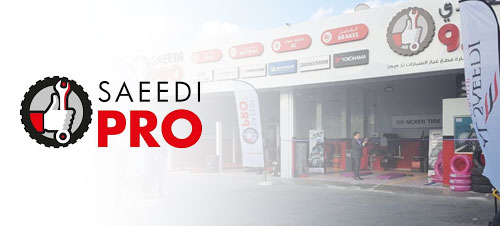 Services

available at Saeedi Pro -Premium Partner available at

A full range of garage services
A/C Service & Top up

AC servicing, repairing, and replacement along with gas refilling.

Wheel alignment

Wheel alignment with adjustment and inspection of both axles

Wheel alignment

Alignment: Wheel alignment with adjustment and inspection of both axles.

Battery Change & Test

Offering battery replacement along with testing services.

Brakes

Brake services including pads, rotors, or complete replacement.

Puncture Repair

Get punctured tires repaired anywhere in the UAE

Install Run Flat Tyres

Installation of run-flat tires for high-end vehicles.

Nitrogen Filling

Offering nitrogen filling for your tires.

Oil/Filter

Maintenance & repairing of oil filter to remove pollutants.

Vehicle Pick & Drop

Pick up and return service of Vehicle

Wheel Rotation Services

Get your tires rotated to increase tire life & performance.

Wiper Change

We will swing by to repair or replace your wipers.
Facilities

available at Saeedi Pro -Premium Partner

A range of customer facilities are available
Waiting Room

Offering a dedicated, air-conditioned seating room.

Men Toilets

Providing separate washrooms for the gents.

Ladies Toilet

The Ladies are provided with separate washrooms.

Child Friendly

The seating room is completely child friendly.

Air Condition

Offering air conditioned waiting area to beat the summer heat.

Beverages

Make the most of your waiting time by sipping on cold/hot beverages.

Free Wifi

Watch a video or play a game on our Free WiFi.