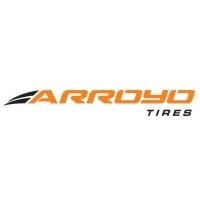 For Arroyo tyres, Dubai and Abu Dhabi car owners have PitStopArabia in UAE
Arroyo is one of the premier tire companies in the Asia today. Arroyo today is a highly-respected brand amongst car enthusiasts. ... Read more
If you are looking for tyres by Arroyo, there is only one place where you can find the best prices – PitStopArabia, your all-in-one tyre supplier in Dubai, Abu Dhabi, and the UAE
The innovative design of Arroyo tyres
There are plenty of reasons why drivers, experts, and automobile companies choose Arroyo tyres. Dubai, Abu Dhabi, and the rest of the UAE experience extreme heat during the summer. This heat can cause tires to fail. To prevent this, Hankook has designed tires with an inner liner that keeps high-pressure air inside the tyre. The inner liner works as a substitute to the inner tube, preventing air from seeping out of the tire.

The tires are also designed with a highly durable carcass, which is composed of layers upon layers of tire cord. Arroyo has developed carcass that can readily absorb the internal air pressure, shock, and weight that the tyre experiences throughout its lifetime.
PitStopArabia – your online source of the best tyre prices in Dubai, or anywhere in the UAE
PitStopArabia is a full-service tyre supplier operating in the UAE. Through our online platform, customers can browse through a wide array of products, and choose the tire that is perfect for their vehicle. We have partnered through the leading manufacturers in the world, to bring our customers top-notch products at unparalleled prices. Furthermore, we also offer tyre installation, balancing, and disposal.
Get in touch with us to learn more
To learn more about the range of premium tyre brands we have available in UAE, browse our online store. If you need professional advice, contact our customer support team by calling +971 4 432 7676.
Read less