1.

Select services and provide details

2.

Get best quotation

3.

Get the services anywhere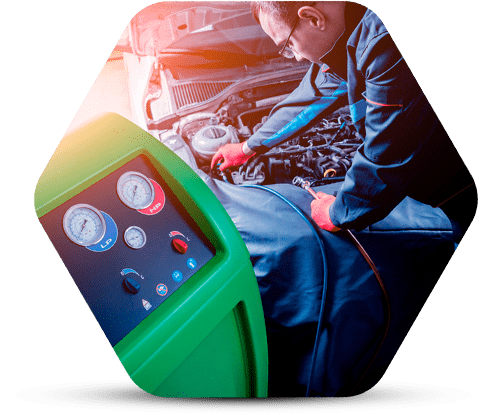 Car
AC Repairing

Service
Provider in the UAE

PitStopArabia is providing car AC services throughout the UAE. If you feel that your car is not working properly or has stopped altogether, contact us right away. Just give us your details online & we will get back to you shortly. We might be new to this game but that does not mean we do not know what we are doing. Our team of repairmen is well-educated in the art of AC repairing. Adhering to the highest standards of quality and professionalism, we offer various AC-related services which include but are not limited to:
Refilling/Re-gas

Servicing

Parts Fitting

Diagnosis/Troubleshooting

Repairing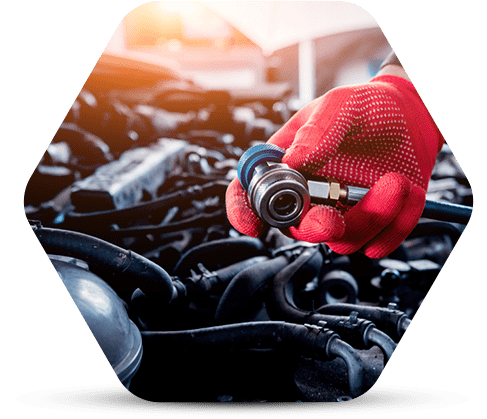 Why do an AC
Repair/
Servicing?
Like most other car parts, the AC may also develop problems or require servicing from time to time. Common issues associated with the AC include but not limited to:
Leaking Refrigerant

Electrical Issues

Faulty Cooling Fan

Faulty Condenser

Not Cooling Properly

Foul Smell
We Offer
Genuine Parts

&

Repair Kits

for
the Following Cars

PitStopArabia offers genuine parts & repair kits for nearly every renowned car brand anywhere in the UAE. The brands include:



Audi




Volkswagen




Porsche




Toyota




Honda




Mercedes




Nissan




Hyundai




BMW




Bentley
And almost every other quality car brand that you can think of.
What our
car air conditioning

repair include
Car AC Inspection

If you feel that the AC is not working properly, feel free to contact us. Our team will get back to you promptly & visit you at your desired location. We will perform a comprehensive inspection to find the issue.

Gas Refilling

The gas inside the car can leak due to several reasons. In case of a leak, you will experience that the AC is not cooling as it should be. This can be a problem especially in the summers. We will refill your AC gas anywhere in the UAE.

Components Checkup

If you are looking for regular maintenance service, then we provide components checkup. We will inspect each component & provide you with a detailed report. The report is about the performance & health of every AC related part.

Electric Equipment Repair

The AC system comprises of various electrical fuses, wiring and other components. They can become faulty which impacts the AC's performance. A routine inspection can help identify any such problems.

Maintenance

Like all other vehicle components, the AC also needs regular maintenance. The maintenance includes various things including the cleaning of the condenser and evaporator.

AC Filter

The AC filter's job is to keep the car cabin environment as clean as possible by removing the pollutants. The filter can get clogged which requires servicing and replacement at regular intervals.
Why
Choose

Us?

We offer genuine repair parts & replacement kits for most car brands found in the UAE. Secondly, we offer mobile services throughout the UAE. Just provide us with your details and we will dispatch our team right away. Thirdly, our team includes well-qualified & trained professionals. They are committed to completing the job in the least possible time without compromising on safety or quality.
Reviews
My AC stopped working all of a sudden. Tried these guys. Very professional and quick service. I did not have to wait for more than 5 minutes for them to check the issue. It turned out to be an electrical fault.

Very happy with their service. Fixed my problem in no time and very little cost.

I went for AC servicing. Was satisfied with the work.

Good, professional work. AC works fine now.

The AC was blowing out hot air instead of cold. Being a novice, I did not understand the problem. Got it repaired but the problem reappeared. Finally, tried these guys. The AC is working fine now. Been 1.5 months.

I liked how these guys were quite understanding. I just told them that the AC is not working like it used to. They conducted an audit themselves. AC is working good as new.
faqs
Do you repair all types of car ACs?

Yes!.

We repair ACs irrespective of the car type.

What types of services do you offer?

We offer all types of car AC repairs including complete replacement of the AC unit. We also conduct electrical audits to ensure that the electrical system is working. We also repair/replace AC filter, compressor and other components.

What is preventive maintenance?

Preventive maintenance is simply regular maintenance of the AC parts. This prevents the various AC components from wearing out prematurely.

Do you offer AC gas refilling as well?

Yes!.

We provide all types of car AC-related services, including gas refilling.