1.

Select services and provide details

2.

Get best quotation

3.

Get the services anywhere
We Have the Biggest
Car Detailing

Network in UAE

As seasoned professionals, we understand how important first impressions are to car owners. This is why we only offer the most qualified car detailing services in town so you always ride with confidence. With Pitstop Arabia you need not struggle searching for auto detailing centers in UAE that have the right expertise, track record, and equipment to meet your satisfaction.

We work with the biggest network do car-wash and car-detailing service providers in UAE so you get best deals at the convenience of your nearest location within a matter of minutes. We connect you to Dubai's top ranked car detailing service shops to restore the brand new gleam of your vehicle and bring out its lustrous appeal. Moreover, you get free servicing of car paint protection that outlasts any other service center in Dubai.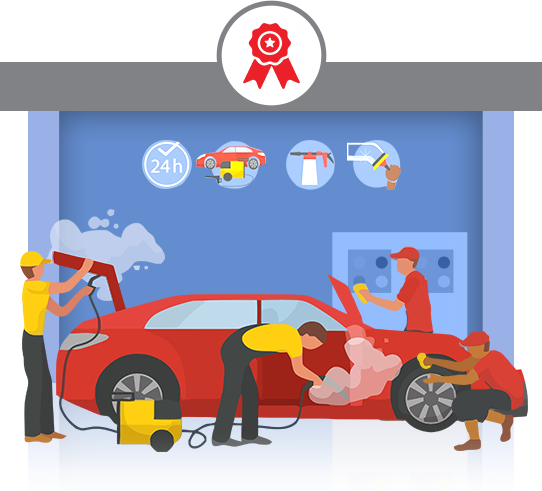 Why You Need
Car Detailing

for Your Vehicle?

In Dubai where temperatures can go as high as 46o, getting a good car detailing session for your vehicle is very important to shied your car coat against the harshness of the climate. A metropolis in the desert, the sun often gets the best of metal surfaces which require continuous protection and maintenance. UV radiation in Dubai can reach levels where it begins to endanger the coat of the car. If not properly cared for, the paint of the vehicle can crack, fade, and even peel away. These radiations can also result in greenhouse gas effect inside of the vehicle which can severely damage the interiors and upholstery of the car.

Therefore, it becomes imperative to ensure that your vehicle is properly shielded from the harm of the heat and sun. At Pitstop Arabia you can get the best deals at car detailing all around UAE. Restore the pristine shine back to your car and armor it high grade protective coat so your car remains shielded from the summer heat and the road dirt all times.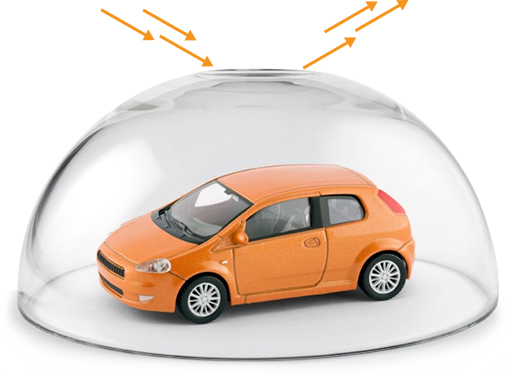 Why Choose PitstopArabia for
Car Detailing

Services

We have Dubai's finest auto detailing experts with competitive packages so you get maximum value for your money. Whether you need your exteriors mirror shined, or the interiors serviced, we will get you the best service provider in the package of your choice.
We offer comprehensive vehicle restoration services in
complete packages
All technicians are certified detailing professionals with
over 5 years' experience
All service shops use top quality products sourced from
verified manufacturers
All auto detailers in our network offer guaranteed customer
satisfaction
Our support team will connect to the nearest service shop that fits
your requirements
All vendors are quality checked on their track record, equipment,
and prices
What is Covered in
Car Detailing
Car detailing is an extensive process that covers a wide range of interior and exterior cleaning and restoration of your vehicle. Auto detailing the exteriors boosts the cosmetics of your car and shields it against climatic harshness while Interior detailing cleans the insides structures of the car and improves their resistance against stains and ageing.
Add-Ons Include
Special fabric protection for cloths and carpets

Detailer clay bar pain protection

Rejuvenation of paint and decontaminations

Old paint wax removal and pain correction

High grade paint polishing for scratches

Superior exterior protection with premier sealant

Foam surface cleaning with high temperature wax application for deep finish
The Basic Detailing Package Usually Covers
Vacuuming of the interiors such as seats and carpets

Vacuuming of trunk and rear cargo area

Delicate cleaning of interior trim and instruments

Specialized cleaning of interior structures, dashboard and dressing

Conditioning of cloth and leather covers

Window and door shut cleaning

Paint and polishing coats

Sealant and synthetic wax

Carpets and floor mats cleaning

Complete tire and rim cleaning
Reviews
The work quality is really appreciable. The workmen use the latest tools and techniques for detailing. I saw them using a microfibre cloth which shows that these guys know what they are doing.

Very satisfied with the customer service. These guys surely know how to treat their customers. Highly recommended.

Not a car enthusiast. The prices seemed reasonable which means that they don't rip you off even if you are non-car enthusiast.

Very much like how good these guys are. The workplace is also clean. Not the usual dust and smell.

Tried them on the advice of a friend. Will go again.

The work quality is superb. Car looks good as new.
faqs
What are the benefits of detailing?

Car detailing is an essential maintenance service which ensures that the vehicle remains in top shape even after extended use.

How long does it take?

A full detail can take anywhere between 5-6 hours. Pickups and larger vehicles may require more time. We can provide you a timeframe once we have completed our check up of the vehicle.

How often should I get my vehicle detailed?

We recommend getting the car detailed at least 3 times in a year.

What happens if it rains when I get my car detailed?

We advise our customers to check the weather before getting their car detailed. We may also ask our customers to reschedule so that they do not suffer due to bad weather.