1.

Enter Your
Detail

2.

Receive Your
Quotes

3.

Choose Your
Garage

4.

Leave your
Feedback
Find a specialist local garage in a few clicks
| | |
| --- | --- |
| | Tell us what needs fixing in your car and we will find you the best local garage and the most competitive prices |
| | Sit back and relax. You will be contacted by specialist garages near you with their best prices |
| | Once you have received the quotes from our specialist mechanics, choose the garage for the service you require. |
| | Once the job is finished, please leave a review for the garage you chose and provide PitStopArabia.com some feedback as well |


By:

Ayshah Muhammad

22 Sep, 2020

By:

Ahmed Rostom

22 Sep, 2020

By:

Nadeem Bakshi

22 Sep, 2020

By:

Hafiz Zafar

22 Sep, 2020

By:

Lynn Fraser

08 Jun, 2023
Cambelt Services
in Dubai, UAE

by PitStopArabia
Competitive Pricing

Get the best prices for cambelt replacement with onsite repair facility anywhere in UAE

Trusted Experts

Top rated team of certified technicians and cambelt experts from leading service centers.

Comprehensive Service

PitStopArabia provide tons of quotes from car centers for clients all over UAE.

Over 10,000 daily quotes

We provide tons of quotes from car centers every day for clients all over UAE

Cambelt Replacement

We provide car cambelt replacement for sedans, SUV, trucks and Luxury vehicles

Fastest Response

If you have any query contact our dedicated teams to give your prompt response
Get Online
Cambelt Replacement

in UAE

Cam belt replacement is an essential process that requires a specialist after a certain time according to the car model and manufacturer's schedule. Also known as timing belt replacement, keeping a functional cam belt is imperative for optimized performance of your engine. A snapped belt can lead to engine damage or issues with head gasket. To avoid such costly catastrophes, it is highly recommended to get your cam belt checked by a professional. At Pitstop Arabia, we connect you with most trusted service centers, garages, and mechanics near your so you get affordable and quality cambelt replacement without wasting time in searching for a specialist. Just enter your requirements and our team will give you the most competitive quotes from top garages in UAE.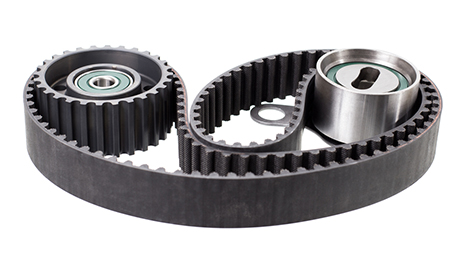 What is
Cambelt

and Why it needs Replacement?

Cambelt plays an integral part in your vehicle's engine. It controls the timing of the combustion engine, allowing the vehicle to run smoothly and ensuring perfect synchronization between the crankshaft and camshaft. This is why you need special care for your cambelt. A snapped cambelt can be catastrophic for your engine, causing major damage to the engine due to knock on effects when the belt start whipping

Similarly, if the belt is too tight, it will cause strain on the bearing of the cogs which will eventually lead to high repair costs on the vehicle. The whining sound is a clear sign that your cambelt is wearing out and needs replacement or repair. Upon hearing this sound, it is crucial to book a mechanic to get the belt checked before it leads to other engine issues. If you leave it unattended, the damage caused by weak or snapped cambelt can pile up expenses way more than the repair itself.

Depending on your manufacturer, the cambelt will need replacement after certain period of use. Usually this happens after 30,000 to 50,000 miles of use, but it is recommended to check the vehicle's manual to get an exact figure. You will need an experienced mechanic to perform replacement. Doing it yourself can put you and your vehicle at great risk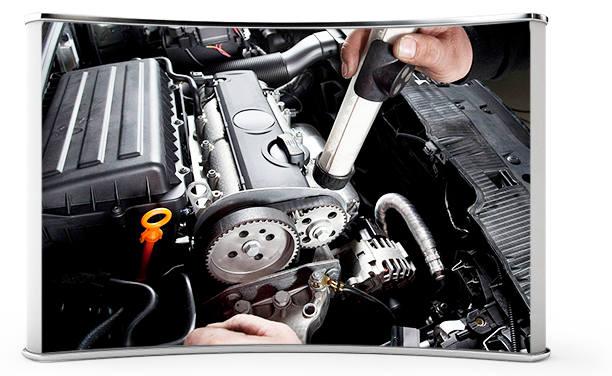 How to Identify Your
Cambelt needs Replacing
Usually, a squealing noise when starting the engine is a clear indicator that the belt is damaged and needs replacement. For more accurate inspection, you can open car bonnet and perform a visual examination of the belt. If the belt is giving a glazed or glossy look then it is time to get it replaced.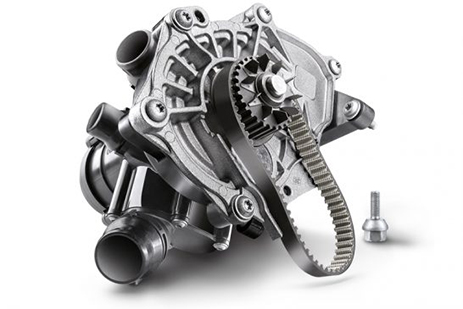 Get the Affordable
Cambelt Replacement


Quotes through Pitstop Arabia

At this moment, finding a reliable mechanic to trust your car with can be frustrating, especially when you have little knowledge about the car engine. A good mechanic at a fair price is hard to get around and that is why Pitstop Arabia was setup to help. That is why we have streamlined the process to facilitate the car owners get competitive quotes and cambelt replacement facilities right at their location.

Our process is simple, time saving, and highly effective
Call us and provide the necessary details about the car and your location

We will provide the best quotes from top rated garage centers and mechanics

You compare quotes and book the mechanic according to your preferences
You can easily assess the service centers by their ratings and client reviews available on our website. We will already give you our recommendations based on your car needs and location. Once you have sorted it out, your car will be towed to the service center or a mechanic will arrive at your location to get the cambelt repaired or replaced.
Our support team is available 24/7 to help you out with every query about your car and online cambelt replacement services. Through our extensive network of garages and automotive service centers, you can rest assured that the best deal is offered.