1.

Enter Your
Detail

2.

Receive Your
Quotes

3.

Choose Your
Garage

4.

Leave your
Feedback
Find a specialist local garage in a few clicks
| | |
| --- | --- |
| | Tell us what needs fixing in your car and we will find you the best local garage and the most competitive prices |
| | Sit back and relax. You will be contacted by specialist garages near you with their best prices |
| | Once you have received the quotes from our specialist mechanics, choose the garage for the service you require. |
| | Once the job is finished, please leave a review for the garage you chose and provide PitStopArabia.com some feedback as well |


By:

Ayshah Muhammad

22 Sep, 2020

By:

Ahmed Rostom

22 Sep, 2020

By:

Nadeem Bakshi

22 Sep, 2020

By:

Hafiz Zafar

22 Sep, 2020

By:

Lynn Fraser

08 Jun, 2023
Why Choose PitStopArabia for
Car Repair Services
Dubai
Best prices in Dubai

We give the best & comprehensive prices in throughout Dubai.

Trusted Experts

Our mechanics are experts and well-educated in inspecting any vehicle.

Comprehensive Service

Get comprehensive car repairing & car services in Dubai, UAE.

Over 10,000 Daily Quotes

We are trusted in Dubai by our customers. We get 10,000 daily quotes.

Services for every car

You can trust us; our mechanics are experts in fixing every type of car.

Quick response

We give the best customer service through our representatives.
Car Repair & Services in
dubai
Pitstop Arabia is the ultimate auto repair services hub in Dubai that provides all kinds car repair and servicing solutions for vehicle owners all across UAE. Our car services in Dubai include Car Battery Replacement, Car Oil Change, AC Repair, Transmission Repair, Car Engine Repair, Car Recovery, Car Maintenance and major & minor services.  We have the biggest network of garages, workshops, and service centers in UAE, helping you connect, locate, and receive services in just a phone call. You just have to contact us and we will take it from there.

Issues car
owners

commonly face in dubai

Buying a car in Dubai maybe easy, but maintaining it and keeping it in good shape is quite a challenge. Harsh climate and tough terrain cantake a serious toll on your car's health. Here are the most common issues car owners in Dubai face.
Car AC repair

This often involves AC diagnostics and Leak Test. Mostly, AC gas needs refilling or the AC compressor needs repair. We also offer full AC system flushing service

Oil Change

Oil change is quite common. We can get you premium oil change, oil filter change, oil flushing, and comprehensive 360-degree health check for your vehicle.

Car Transmission

Cars often need transmission repair when there is grinding or shaking sensation in gear. We offer transmission inspection, transmission programming, and gearbox overhauling etc.

Car Battery

There are several reasons a car battery can die in the middle of journey. We can get car battery replacement, computerized tests, and comprehensive electrical check.

Car Diagnostics

Routine car scanning and diagnostics are imperative for your car's health. You can have advanced engine diagnostics, gearbox diagnostics, and software scanning options.

Car Engine Repair

A proper engine repair is often required after an accident. This includes engine component repair, engine tuning, engine detailing, and complete engine overhaul

Car Breakdown

Don't worry if your car breaks down during journey. We will send a mobile mechanic or tow truck right away. We provide roadside assistance, tire replacement, and recovery services

Car Maintainence

Routine car maintenance is important. We ensure you get all kinds of service ranging from, basic, full, or comprehensive maintenance. This entirely depends on your needs and preferences.
Why you need a reliable Auto

Repairs And services

Provider in Dubai

A Car breaking down is an ugly sight. But no matter how careful you are, it is unavoidable especially when you live in a harsh climate such as Dubai. That is why you need a reliable auto repairs and maintenance provider in Dubai to stay safe, secure, and confident no matter where you drive. Pitstop Arabia operates one of the biggest network or garages and dealerships which includes workshops, detailing centers, car labs, service centers, and independent mechanics. Our service providers are only the best in Dubai. To make sure of that we select them through several cross checking and validation stages. This ensures the technical expertise, equipment, products, and infrastructure is on par with the highest standards.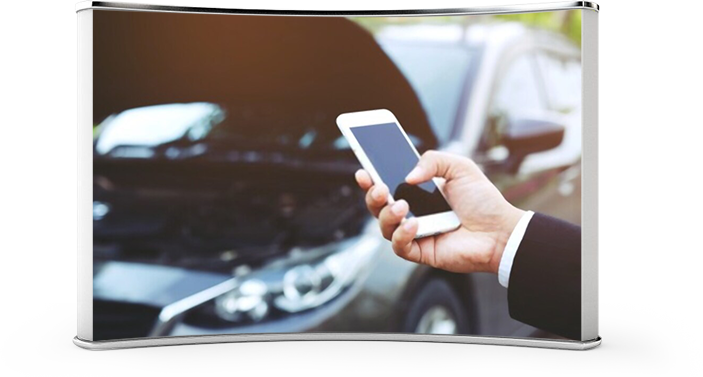 If you have a car problem in Dubai, professional help is just a call way. All you have to jo is contact us and describe the extend of the job. For example, Service and MOT, Cambelt Replacement, Exhaust Replacement, Brake Replacement, Clutch Replacement, Flat Tire, or Car Battery issues. We will respond by offering the best matches for your car problem so you may easily select the most convenient, competitive, and feasible option.
Why Car
owners

in dubai
Choose PitstopArabia

Pitstop Arabia was founded on the very ideals of helping car owners in Dubai. The idea was to build a network of reliable auto service providers so vehicle owners never have to spending hours in search or getting ripped off by unreliable mechanics. We are partnered with leading dealership & garages, as well as certified & highly skilled mechanics. This helps us deliver the best value to you based on your specific needs and preferences. You can view all our services from our website where we have designed a pixel perfect UI so you get the best user experience. Here is why customers simple love us.
Best Support Team

Our Support team is always on the ready to hear from you. You can call us, our customer representative will be at your service pronto.

Dedicated Car Expert

To help you get a thorough idea on what your car repairs entail, we have experts who can guide you through every stage of the process.

Transparency and Trust

Being one of the most trusted auto service providers in Dubai, we make sure every process is carried out best interests of car owner.

Car Services Network

We have the biggest network of garages, service centers, workshops, and mechanics. This gives us a great operational leverage in Dubai.

User-friendly Website

Our website is specifically designed to cater the pain-points of car owners when they interact with an online platform.

notifications & Tracking

When you choose a service through us, we provide periodic updates and live tracking right throughout the repair & servicing process.