1.

Enter Your
Detail

2.

Receive Your
Quotes

3.

Choose Your
Garage

4.

Leave your
Feedback
Find a specialist local garage in a few clicks
| | |
| --- | --- |
| | Tell us what needs fixing in your car and we will find you the best local garage and the most competitive prices |
| | Sit back and relax. You will be contacted by specialist garages near you with their best prices |
| | Once you have received the quotes from our specialist mechanics, choose the garage for the service you require. |
| | Once the job is finished, please leave a review for the garage you chose and provide PitStopArabia.com some feedback as well |


By:

Ayshah Muhammad

22 Sep, 2020

By:

Ahmed Rostom

22 Sep, 2020

By:

Nadeem Bakshi

22 Sep, 2020

By:

Hafiz Zafar

22 Sep, 2020

By:

Lynn Fraser

08 Jun, 2023
Why you should select PitstopArabia for

Ford Car

Repair Services in UAE

We have in place a robust internal processing system that enables us to provide extra value to our customers. These processes ensure that no customer leaves PitstopArabia with a bad experience. Apart from this, when it comes to vehicle repair services, we commit to the manufacturer guidelines and other industrial standards. The result is a job well done and a happy customer. In addition to these, there are numerous other reasons for considering PitstopArabia:
Pricing

Our pricing is transparent and based on ensuring the highest value for the customer.

Latest Technology

Our workforce uses the latest technology and specialized equipment to diagnose car problems.

One Platform Service

You can get all types of Ford repair services and accessories in UAE through PitstopArabia.

Work Warranty

All replacement parts have an official brand warranty ensuring that your money is well spent.

Network of Garages

PitstopArabia has workshops located throughout the UAE, making repair work more convenient.

Ford Services offers

PitstopArabia frequently offers exclusive Ford car repair deals in the UAE unlike any other provider.
Book a Service With Our
Online Portal
PitStopArabia is committed in making things easier for its car owners in UAE. The very idea behind its inception was to create a platform where car owners could get everything done related to their vehicle under one roof. You can easily visit our portal and book all kinds of services, from Ford car repair service in UAE, to Toyota cleaning and detailing services in Dubai. The process is quite simple, as well. All you need to provide us with is your vehicle make, model, and desired service. Afterwards, our customer service representative will contact you. If in doubt regarding our Ford car repair services, contact us for more information. You might be wondering why you should select PitstopArabia? Well, our superior customer service and commitment to quality standards are the top reasons that make us the go-to choice for Ford car repair services in Dubai.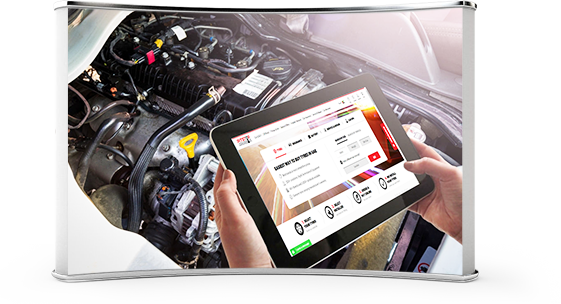 Genuine

Ford Car
Parts in Dubai

If you are on the lookout for replacing a damaged or worn-out part in your Ford, there is no need to waste your energy or time. Why? PitstopArabia offers genuine Ford car parts throughout the UAE with an official brand warranty. That means that the days of getting scammed by workshops and spare parts dealers are over. Just share your requirements with us through our online portal, and we will get back to you right away.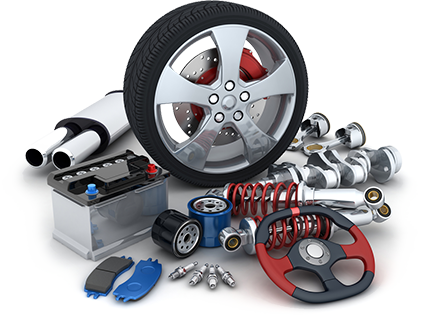 Ford Car

Repair Services By PITSTOPARABIA

We offer all types of Ford car repair services throughout the UAE. Just select the service for your vehicle and enter the required information and leave the rest on us. Here is a list of our top services related for Ford that we are offering to our customers at market competitive prices.
Ford Wear & Tear

Wear and tear are a part of the vehicle's life. However, regular maintenance can prevent premature wear and tear of any vehicle. We offer preventive maintenance services all over the UAE toextend the durability of your any Ford model.

Ford Battery

Suppose your Ford car battery needs repair or a complete replacement. In that case, we offer automobile batteries in the UAE from leading brands such as Bosch and AC Delco. We can also audit your battery to assess its remaining life.

Ford Paint Protection

Do you want your Ford to keep looking its best for years to come? To protect your car paint, we offer ceramic coating and paint protection at affordable packages. This will not only give your car a brand new look but your vehicle will also have a maximum resale value.

Ford Car Detailing

Regular use of vehicle can expose it to dirt and mud. At times, these externalities can become so hardened that a regular wash is no longer enough. In such situations, we offer car detailing services that include anti-bacterial treatment and steam cleaning.
Quality Ford
Accessories

Available
at PITSTOPARABIA

Looking at your Ford, you would love to add a few accessories to improve the performance, appearance, or comfortability of the vehicle. Even if you want to keep your Ford in stock condition, certain accessories can wear out after consistent use or become damaged. In that case, you would need access to the top of the line Ford accessories that are compatible with your vehicle and meet the required standards. Again, PitStopArabia is the solution to your needs as it offers genuine Ford accessories in Sharjah. You can get the accessories installed from any of our centres located throughout the UAE.