1.

Enter Your
Detail

2.

Receive Your
Quotes

3.

Choose Your
Garage

4.

Leave your
Feedback
Find a specialist local garage in a few clicks
| | |
| --- | --- |
| | Tell us what needs fixing in your car and we will find you the best local garage and the most competitive prices |
| | Sit back and relax. You will be contacted by specialist garages near you with their best prices |
| | Once you have received the quotes from our specialist mechanics, choose the garage for the service you require. |
| | Once the job is finished, please leave a review for the garage you chose and provide PitStopArabia.com some feedback as well |


By:

Ayshah Muhammad

22 Sep, 2020

By:

Ahmed Rostom

22 Sep, 2020

By:

Nadeem Bakshi

22 Sep, 2020

By:

Hafiz Zafar

22 Sep, 2020

By:

Lynn Fraser

08 Jun, 2023
Common

Car Issues You May Face in Fujairah

What would you do if you switch on the ignition and the car fails to respond? All your family or friends have made up their minds for the tour and you inform them that there may be a delay because of the car repairs. It is more devastating when you are unable to find and reach out to a car expert for a quick diagnosis and solution. Find the common issues you may face so that you can search for the relevant workshop.
AC Malfunctions

Your car air conditioner may stop working
because of various reasons. There may be
an issue with the radiator, or compressor.

Engine Faults

Poor maintenance and harsh weather conditions may put your car engine to an end.There may be something wrong with the relevant parts.

Gearbox disorders

Your car may have gearbox disorders such
as burning smell, awful noises, difficulty in
shifting gears, or slipping of the gear.

Faulty Brakes

You cannot move your car an inch away
if the brakes are not working. It is a common
mistake that can be disastrous if ignored it.

Creaking noises

A creaking noise is an indication to take
your car to the nearest garage to mend a minor
issue before it turns to a major one.

Battery's down

A battery is the lifeline of a car. It may go
down on charge if it is not refilled with water
and acid in time. Check the liquid regularly.
Why you must rely on
reliable


car repairs in Fujairah?

Fujairah is blessed with historic as well as modern structures that need to be explored by the locals as well as the tourists. Moving around the city won't bore you, but a sudden car breakdown must spoil the entire mood. From momentous places like forts, mosques, and museums to the current era attractions such as Al Aqah Beach, mountains, and hot springs, the city has got a bunch of beautiful places to visit. You won't want a minor car fault to ruin your family tour or time with colleagues. You need to rely on a car expert to inspect and fix any issue and gives you a go-ahead for a trouble-free tour.

PitstopArabic helps you find reliable car repair experts and garages so that you don't have to spend much of your time recognizing and hiring the right resources. We have collaborated with the best car mechanics and service shops and classified them for their expertise. This simplifies your search experience as you can get details of experts for the specific make and model of your vehicle.
Car repairs
Fujairah
Fujairah is a heart-throbbing city with the distinction of possessing the only capital city of the Emirates with the east coast. The charm and beauty of the city attracts people around the world and the locals to explore the historic and sightseeing places. For doing all that, you need to rely on a car that is well kept and well maintained. We are here to suggest the most dependable garages, workshops, and mechanics near you so that you plan your tours and continue your daily commute without sudden car breakdowns.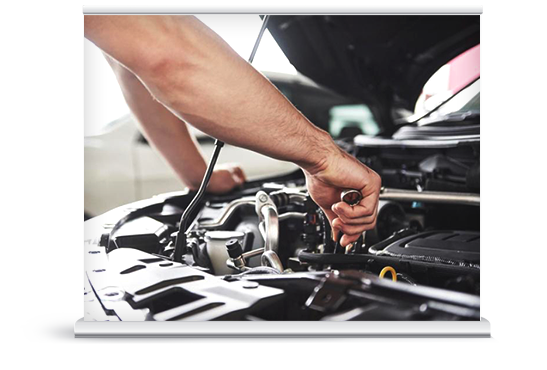 Why PitstopArabia is
trusted

the most?

It is hard to find a car expert with a specific skill set in a bigger city where talent may be hiding in the streets without much recognition. PitstopArabia brings them to the limelight with professional collaboration and assured exposure. We promise to find you absolute excellence in car repairs that's why we are trusted the most in the auto-industry. Our extensive collaboration drive has helped us distinguish garages and workshops with their expertise so that you don't have to allow a mechanic to touch your car who is naïve about its manufacturing and repairs. It saves your time, energy, and money by introducing you to professional servicemen who have years of experience in a skill you are looking for. Here are some of the core attributes that turn PitstopArabia into a trusted platform.
Huge Database

We have gathered an exclusive database of car
experts, workshops, garages, and dealers from around
UAE to help you search them in one place at our user
friendly website.

Best Resources

PitstopArabia endorses the most reliable and dependable
resources from the auto industry of Fujairah to bring you
the best. Get your car repaired from us right now without
worrying about the quality.

Simplest Portal

PitstopArabia is a paradigm of the latest technology and
exemplary user experience that makes it the simplest
portal for finding car experts. Just visit our website and
fill the details just with few clicks.

Active Support

We believe in steadfast customer support that's why we
ensure to answer any of your queries as soon as possible.
Our customer service representatives are available 24/7
for your support.