1.

Enter Your
Detail

2.

Receive Your
Quotes

3.

Choose Your
Garage

4.

Leave your
Feedback
Find a specialist local garage in a few clicks
| | |
| --- | --- |
| | Tell us what needs fixing in your car and we will find you the best local garage and the most competitive prices |
| | Sit back and relax. You will be contacted by specialist garages near you with their best prices |
| | Once you have received the quotes from our specialist mechanics, choose the garage for the service you require. |
| | Once the job is finished, please leave a review for the garage you chose and provide PitStopArabia.com some feedback as well |


By:

Ayshah Muhammad

22 Sep, 2020

By:

Ahmed Rostom

22 Sep, 2020

By:

Nadeem Bakshi

22 Sep, 2020

By:

Hafiz Zafar

22 Sep, 2020

By:

Lynn Fraser

08 Jun, 2023
Choose PitstopArabia for
Geely

Repair Services

PitStopArabia is one of the most trusted Geely repair service centers in Dubai. The company's topmost priority is to deliver quality auto services with a team of mechanics having years of experience in the automotive industry. We assure you that your car problems won't bother you anymore.
Competitive Pricing

Get an affordable, high-quality, ervice in UAE at your doorstep.

Mobile Mechanic

To get high-quality Geely service, you can easily schedule your appointment online at any time.

Comprehensive Solutions

PitStopArabia is dedicated to providing the best car servicing to keep your vehicle running in the future.

Commitment to Quality

The main goal is to enhance the customer satisfaction level by implementing effective solutions at your Geely.

Convenience

Our qualified technicians can repair your vehicle at your home and make it hassle-free for comfortable driving.

Extensive network

We guarantee to give a reliable, and remarkable service at our 100+ Geely repair service center in UAE.
Geely

Auto Repair services in UAE

Are you looking for a high-quality Geely auto service in UAE? You don't have to look further. PitStopArabia is one of the top Geely repair specialists in Dubai. To have a good driving experience, our expert technicians provide efficient and long-lasting car repair services. PSA service center's main focus is on service durability and customer safety. Get your Geely repair in no time by PitStopArabia on your doorsteps or at the workshop.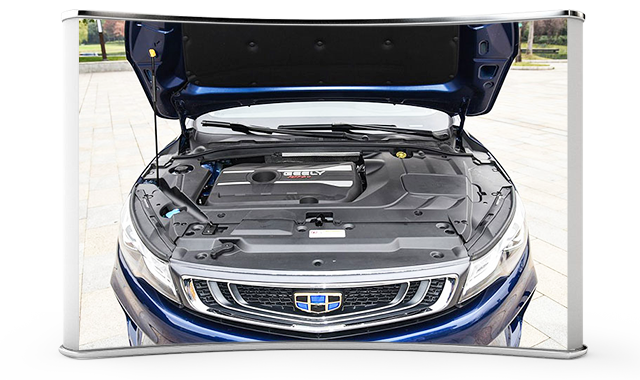 Why Choose Geely
Certified

Car Repair Service?

Regardless of the Geely model and the service your vehicle might need, PitStopArabia has the mechanics who have expertise in providing the best competent solutions. We are aware of the brand-specific issues and deliver the best auto repair methodologies to our customers. With the latest state -of -the-art technology equipment, there is no much better workshop for automotive repair and maintenance service than PitStopArabia service center.
Superior Training

The certified mechanics have participated in many training centers to provide efficient and quality services to our customers.

Genuine Parts

Our company always uses genuine parts to ensure your car is professionally repaired to get you back on the road.

Cost Saving

PSA offers effective, and reliable Geely auto services to clients at a reasonable price and ensures its long-lasting life.
Common

Repair Issues you may face

Geely cars are designed to give a comfortable ride to passengers. But even with enough comfortability and reliability, car owners are still facing some issues. Is your Fiat also making many troubles for you? PitStopArabia car service center is always here to help you. We guarantee to deliver accurate and secure automotive services to our clients.
Worn Out Tires

The tire is the most important part that controls our car on the road. Some Geely tires worn-out prematurely because of improper alignment and pressure. Our technicians will identify the problem and provide an alternative solution.

Oil Consumption

Nowadays, most car owners are facing oil consumption issues. It probably occurs due to bad valves, engine oil leaks, or failed piston rings. PSA offers the scheduled maintenance services to you.

Electric System Issues

The car's electrical system plays a vital role in starting the engine as it sends power all over the vehicle. But sometimes it fails due to battery or alternator issues. Call us and get your car repaired.

Wheel Alignment

Some car mechanics misaligned the wheel on your car. Due to their carelessness, your tires wear down quickly when you drive. PSA technicians will adjust the angle and make your wheel and steering system aligned.

Air Conditioning System

Geely models car come with an air conditioning system that protects your vehicle from bacteria and heat. It's important to maintain it regularly. We offer full-package repair service and maintenance to ensure your car runs smoothly.

Engine Overheating

Engine overheating issue is common in every vehicle and it might become permanent damage for you if you don't take the maintenance service seriously. So, it's better to get your engine repair online or at the PSA workshop.