1.

Enter Your
Detail

2.

Receive Your
Quotes

3.

Choose Your
Garage

4.

Leave your
Feedback
Find a specialist local garage in a few clicks
| | |
| --- | --- |
| | Tell us what needs fixing in your car and we will find you the best local garage and the most competitive prices |
| | Sit back and relax. You will be contacted by specialist garages near you with their best prices |
| | Once you have received the quotes from our specialist mechanics, choose the garage for the service you require. |
| | Once the job is finished, please leave a review for the garage you chose and provide PitStopArabia.com some feedback as well |


By:

Ayshah Muhammad

22 Sep, 2020

By:

Ahmed Rostom

22 Sep, 2020

By:

Nadeem Bakshi

22 Sep, 2020

By:

Hafiz Zafar

22 Sep, 2020

By:

Lynn Fraser

08 Jun, 2023
Why Choose PitstopArabia
for
Honda

Repair Services

There are numerous reasons why PitstopArabia deserves your hard-earned money when it comes to repair and maintenance services. PitstopArabia reveals a complete database of hand-picked workshops, garages, and mechanics who possess the exact skills and expertise you are looking for your loving car.
Best Customer Service

All our services are geared towards
ensuring the best customer experience.

Collision Repair

On the lookout for collision repair services?
Our team of professionals is the answer.

Express Service

Need quick service? Avail our express
service at selected places in the UAE.

Genuine Value

Our Honda repair services are committed
to maintain the value of your car.

Genuine Accessories

Customize your Honda's appearance and
performance with our genuine accessories.

Exclusive offers

PitstopArabia offers exclusive and
exciting offers regarding repair services.
Honda

Repair Services in the UAE

Honda is one of the most popular and widely recognized automobile brands in the world. Everywhere in the UAE, the chances of coming across a Honda are 99.99%. With so many Hondas roaming the highways and streets of Dubai, the need for a reliable Honda repair becomes imperative. While there are several workshops that offer Honda repair services, the question arises if these are worth your money and trust? Being in automotive industry for over 20 years, we know most of these workshops do not understand the intricate details of your Honda. What they offer is a quick fix that is not up to the required quality standards. On the other hand, you have PitstopArabia, which is now offering Honda repair and maintenance services in the UAE.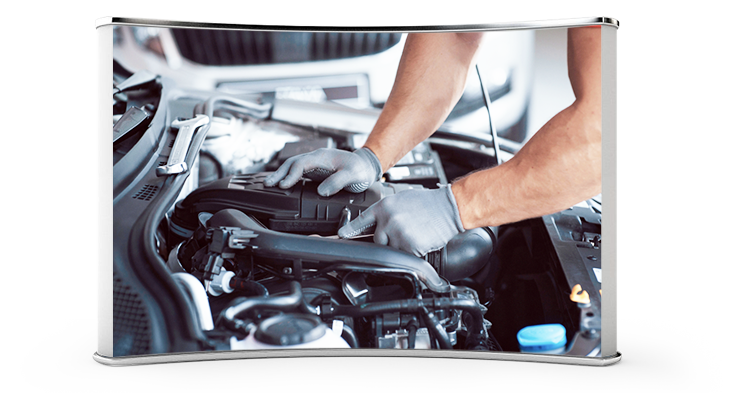 Most Common Honda
Problems
All Hondas can have problems, including yours! But this does not mean that a Honda lacks quality. Despite the advancements in technology, engineering, and production lines, countless things can go wrong. Whatever the issue, there is no cause for alarm. Why? PitStopArabia relies on the latest tools and techniques to find and fix the issue at reasonable prices. Now, if your Honda is not working as it should be, contact us right away. We have managed to compile a list of the most common problems Honda owners face:
Transmission Failure

This issue is not confined to a specific model or year. Instead,
many Honda users have faced this problem over the years.
The company has also issued recalls to rectify the situation.

vibration

Some of the Honda models over the years have suffered
from vibrations and other related issues, putting a big
dent in their comfortability and durability.

Premature Braking Wear

In Honda vehicles, brake issues are common. Based on
reviews, some of the models suffered from premature
brake wear which forced owners to replace them earlier.

Air Conditioning Problems

In various models, the cooling system does not work as
desired, whereas, in others, the system does not produce
enough hot air. It has left many Honda owners fuming.
Comprehensive

Honda Repair
Services in UAE

Our services are not just confined to simple repair and maintenance. Instead, we offer comprehensive services for everything related to your Honda. Whether it is repair work or customization, you will find PitStopArabia as the go-to platform for everything that you can think of doing to your Honda. We also offer customizations like window tinting and high-end rims. We have managed to compile a list of our top Honda services:
Honda Battery

To avoid battery related issues, get your battery
audited with PitStopArabia. We offer
genuine Honda car batteries in Dubai from leading brands.

Honda Paintwork

The extreme sunlight, dust, or a collision can
damage the paint. To regain your Honda's look,
avail our Honda paintwork services in UAE.

Honda Bodyshop

Are you looking for Honda bodywork and
repair services? Our workers rely on the latest
machinery and standards to repair your vehicle's body.

Honda Engine

Whatever the problem, our skilled workers
will analyse and fix your engine problem right
away. Contact for high quality services.

Honda Tint

If you are looking to avoid the extra heat or want
privacy, opt for window tints. Now we offers
different types of Honda window tinting services In UAE..

Periodic Maintenance

If you need a reliable workshop that carries
out regular Honda maintenance, contact us for
complete Honda car maintenance services in UAE.