1.

Enter Your
Detail

2.

Receive Your
Quotes

3.

Choose Your
Garage

4.

Leave your
Feedback
Find a specialist local garage in a few clicks
| | |
| --- | --- |
| | Tell us what needs fixing in your car and we will find you the best local garage and the most competitive prices |
| | Sit back and relax. You will be contacted by specialist garages near you with their best prices |
| | Once you have received the quotes from our specialist mechanics, choose the garage for the service you require. |
| | Once the job is finished, please leave a review for the garage you chose and provide PitStopArabia.com some feedback as well |


By:

Ayshah Muhammad

22 Sep, 2020

By:

Ahmed Rostom

22 Sep, 2020

By:

Nadeem Bakshi

22 Sep, 2020

By:

Hafiz Zafar

22 Sep, 2020

By:

Lynn Fraser

08 Jun, 2023
Why Choose
PitstopArabia

for Electric and
Hybrid Vehicle Services
Competitive Pricing

Get the best prices for maintenance
for your electric/hybrid vehicle in UAE.

Trusted Experts

We provide trusted & seasoned
professionals for your car from top garages.

Comprehensive Service

Get compressive inspection and servicing solution
for your electric/hybrid car

Over 10,000 daily quotes

We provide tons of quotes from car
centers every day for clients all over UAE

All types of Cars

Car maintenance for electric/hybrid sedans,
SUVs, trucks and Luxury vehicles

Fastest Response

Our dedicated teams are on the
ready to give prompt response to queries
How Does
Hybrid

Car Engine Work?

In a hybrid engine, your car's gas savings are made from an electric motor that alternates when driving in stop and go traffic. As compared to crusing in a steady pace, continuously rolling strains your car's engine and forces it to burn more fuel. In a hydbrid drive system, this is precisely where electric motor comes into play. At Pistop Arabia, we want you to experience a great drive that saves you money. Our vast network of hybrid car specialists ensures that your electric motors in EV keep working in optimal conditions.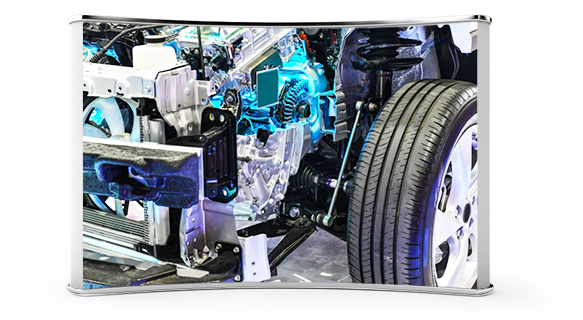 Why You
Need

To Service your
Hybrid/Electric Car

If the charging systems and the vehicle's battery get damaged or worn out, the fuel-saving electric motors will eventually fail. Moreover, these components account for the priciest parts of the entire hybrid car engine system. To prevent any costly catastrophes, Pitstop Arabia helps you connect with experts who have specialized training in servicing and repairing hybrid car batteries.
Genuine Parts

Our services includes diagnostic testing, preventative maintenance, and other services. You can avail our top-notch repair servers to keep your vehicle stays on peak performance.

Expert Technicians

All technicians, mechanics, and battery experts are vetted by Pitstop Arabia's team to ensure they are trained, certified, and qualified to service your vehicle's hybrid system.

Comprehensive Services

We also diagnose and repair issues related to your vehicle's electric motors, as well as sourcing and repairing the existing or installing genuine parts if the job requires it.
Why Choose
PistopArabia
Specialized Services
At Pitstop Arabia we will find you all the expertise and premium quality parts needed brings your vehicle back on the road. You no longer have to take the pain of searching blindly for a parts dealer, service center, or repair mechanic. We will do all the heavy lifting for you while you relax.
Top Rate in UAE
Being a top-rated automotive service provider and parts distributer, we have all the resources to get any hybrid or EV serviced and repaired, from the most sophisticated parts such as drivetrain components, and regenerative braking systems, to charging and battery components.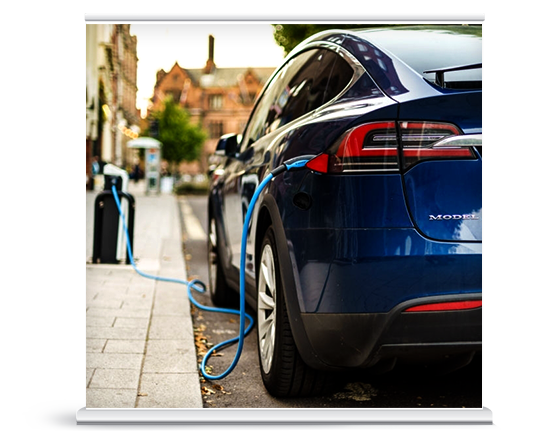 Call a
Certified

Mechanic

These parts are also fitted with dedicated cooling systems to control heat generation from the battery. This also requires checking when you visit service center or call a mechanic. however, a certified expert must be hired to oversee the system. Hybrids on the other hand are slightly complicated since they have combustion engines and require maintenance and consumables. For example, the high voltage system has to be carefully discharged to make sure the car does not start itself or harm the technician when a check or repair is being conducted.
How Does Hybrid and Electrical Cars

Differ

in Servicing and Repair

Theoretically, hybrid and electric car require minimum servicing and maintenance. These vehicles do not have a conventional combustion engine and do not need expensive consumable for maintenance and performance. This means you do not have to pay for products and parts such as spark plugs, engine oil, timing belts, and air/fuel filters etc. The routine maintenance includes usual tyres checks, lights, wheel bearings, suspension, chassis and brake components. However, the extra work that EV car owners must be cautious about is the integrity of the charging ports, battery checks, and electric motors.

Then there is also the high voltage battery degradation which comes as a part of electric car driving experience. But even this is included in routine checks and most manufacturers make it very simple by putting the battery assemble in an accessible location. Therefore, there is normal service procedure that does not require disassembling every part of the vehicle.