1.

Enter Your
Detail

2.

Receive Your
Quotes

3.

Choose Your
Garage

4.

Leave your
Feedback
Find a specialist local garage in a few clicks
| | |
| --- | --- |
| | Tell us what needs fixing in your car and we will find you the best local garage and the most competitive prices |
| | Sit back and relax. You will be contacted by specialist garages near you with their best prices |
| | Once you have received the quotes from our specialist mechanics, choose the garage for the service you require. |
| | Once the job is finished, please leave a review for the garage you chose and provide PitStopArabia.com some feedback as well |


By:

Ayshah Muhammad

22 Sep, 2020

By:

Ahmed Rostom

22 Sep, 2020

By:

Nadeem Bakshi

22 Sep, 2020

By:

Hafiz Zafar

22 Sep, 2020

By:

Lynn Fraser

08 Jun, 2023
Hyundai

Car Repair Services in the UAE

Hyundai, a South Korean brand, is famous throughout the world for its automobiles. The brand enjoys a good following in Europe, where many have opted for its vehicles. Like Europe, Emiratis have also developed a strong liking for the South Korean brand. Today, there is a growing number of Hyundai vehicles in the UAE. Hyundai also owns KIA and Genesis. With so many Hyundai vehicles roaming around, owners need access to reliable repair and maintenance services. Fortunately, many workshops claim that they offer the best Hyundai car repair services in the UAE. However, the truth is that most of them do not understand the vehicle properly. Resultantly, the repair and maintenance work is of low quality and not up to the required standards. If you wish to avoid such workshops, opt for PitstopArabia without a second thought.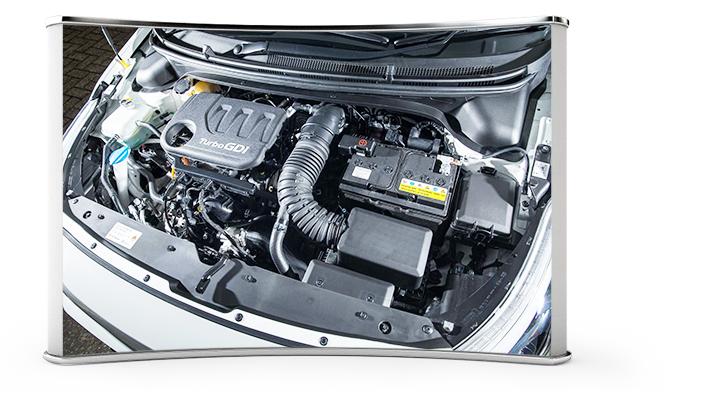 Genuine

Hyundai Parts
In Dubai

When driving around, the parts can become damaged due to a collision. Apart from a crash, even normal wear and tear can force you into replacing a component in your Hyundai. In such situations, the best thing to do is to opt for genuine parts. Why? They help you maintain the vehicle's value, and they come with an official brand warranty. Non-genuine parts might not be compatible with your car, and they can end up doing more harm than good. Usually, finding genuine Hyundai parts in the UAE can be an exhausting process. However, it is no longer the case as PitstopArabia now offers genuine Hyundai spare parts in Abu Dhabi and the rest of the UAE. The parts come with official brand warranty and are fitted by expert professionals.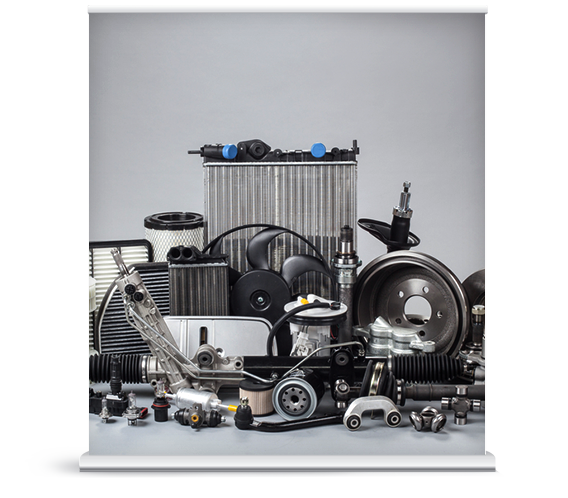 PitstopArabia Offers Reliable

Hyundai

Car Repair Services In UAE

Getting instant assistance can be a daunting experience in the UAE. However, we have simplified your access to reliable and on-call repair services. There are numerous reasons for you to opt for PitstopArabia as compared to another workshop. Let's take a look at them:
Extensive Network

PitstopArabia does not just offer Hyundai car repair
services in Dubai. Instead, the company operates
workshops throughout the UAE. It means that you can
opt for the desired service anywhere in the UAE.

24/7 Availability

Unlike others, we are available 24/7. How? We are an
online platform where you can opt for a service through
our website in the easiest way where our representative
will get right back to you in the least possible time.

All Models Covered

It does not matter if you own a brand-new Hyundai or an
old one. For us, all Hyundai cars are essential. Our network
of garages and repair shops are internationally certified
and uphold the highest technical standards.

Skilled Workforce

Our mechanics and repair centres are selected through
a rigorous process where every aspect is thoroughly tested.
They also provide a piece of professional advice if any
part requires replacement or repair.

Technological Innovation

PitstopArabia leverages the power of technology
to diagnose the problem and offer the best solutions.
All our garages are equipped with the latest equipment
to minimize the possibility of human error.

Transparent Pricing

PitstopArabia's workers will explain the invoice to you
to make sure that you understood what type of work
has been carried out and why. The costing is vetted by an
auditor to make sure the services rendered are accounted for.

Genuine Hyundai Parts

All your parts will be replaced with genuine OEM
Hyundai parts to ensure that the car remains in original
condition. We guarantee that every component replaced
is company certified with an impressive lifespan.

Consent

No work will be done without obtaining the consent
of the customer. If any component requires replacement,
repair, or maintenance, the customer will be informed
about it before any procedure is performed.
Genuine Hyundai
Accessories
Suppose you plan on customizing your Hyundai with additional accessories or looking to replace old ones. In that case, PitstopArabia is now offering genuine Hyundai accessories in Sharjah and beyond. You can send us your request, and we will deliver the accessory in no time at all. Remember, no Hyundai is too old or new for us. PitstopArabia is committed to providing you with accessories for all Hyundai makes and models.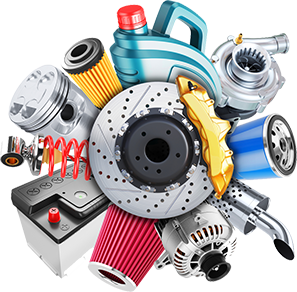 Hyundai

Car Repair Services
Offered By PitsropArabia

Hyundai manufactures one of the finest cars that's why you must arrange extraordinary repair services as well. We left you find experts near you. We have managed to compile a list of different Hyundai car repair and maintenance services offered in Dubai and other UAE cities:
Hyundai Turbo Repair

Today, turbo is becoming quite famous, and modern Hyundai cars are fitted with this technology. Realizing its growing importance in the automobile industry, PitStopArabia offers Hyundai turbo repair services throughout.

Hyundai Engine Repair

Whether it is a petrol engine or diesel, our technicians are skilled enough to repair any engine and get it back running in top condition. This helps you get the best value for your money without involving any third party.

Hyundai Electric Motor Repair

If you own a Hyundai electric vehicle, we also offer repair services for its electric motor. We will connect you with specialists who are certified to work on electric vehicles. This gives us a extra edge in car repair market. Our electric vehicle services are trusted throughout UAE.

Hyundai Gearbox Repair

If your gearbox has developed an issue or requires periodic maintenance, PitstopArabia's Hyundai gearbox repair services are available right away. Moreover, we can send repair mechanic to the site so you don't have to go through the inconvenience.