1.

Enter Your
Detail

2.

Receive Your
Quotes

3.

Choose Your
Garage

4.

Leave your
Feedback
Find a specialist local garage in a few clicks
| | |
| --- | --- |
| | Tell us what needs fixing in your car and we will find you the best local garage and the most competitive prices |
| | Sit back and relax. You will be contacted by specialist garages near you with their best prices |
| | Once you have received the quotes from our specialist mechanics, choose the garage for the service you require. |
| | Once the job is finished, please leave a review for the garage you chose and provide PitStopArabia.com some feedback as well |


By:

Ayshah Muhammad

22 Sep, 2020

By:

Ahmed Rostom

22 Sep, 2020

By:

Nadeem Bakshi

22 Sep, 2020

By:

Hafiz Zafar

22 Sep, 2020

By:

Lynn Fraser

08 Jun, 2023
Choose PitstopArabia for
Isuzu

Repair Services

PitStopArabia is the leading Isuzu repair service center in Dubai. We deliver professional auto repair services in 100+ locations including Abu Dhabi, Sharjah, etc. Our specialists aim is to provide quality service to all customers. PSA strives to provide the best reliable repairing services and mobility solutions to you for life.
Competitive Pricing

PitStopArabia is an expert in car servicing jobs and offers auto repair services at a reasonable price.

Mobile Mechanic

Regardless of the fact, what you are doing? Where you are? PitStopArabia offers an online service for customer's ease.

Comprehensive Solutions

PSA diagnoses the problem carefully which helps in making the best decisions for your auto repair.

Commitment to Quality

Our expert mechanics are committed to delivering the highest standards of services and special diagnostic equipment.

Convenience

For driver's comfort, PSA repairs auto malfunction that could potentially cause big problems in the future.

Extensive network

Your Isuzu vehicle needs repairing service over its lifetime. Get it done from the nearest PitStopArabia service center.
Isuzu

Car Repair services in UAE

Over the years we have come to be known as the best Isuzu specialists in the UAE. We are providing full auto repair and services to clients for over six years. Get your car repaired from the PSA workshop because you and your vehicle are our top priority. No Isuzu repair and service job is complicated for us to handle. Our trained mechanics provide auto services in all makes and models.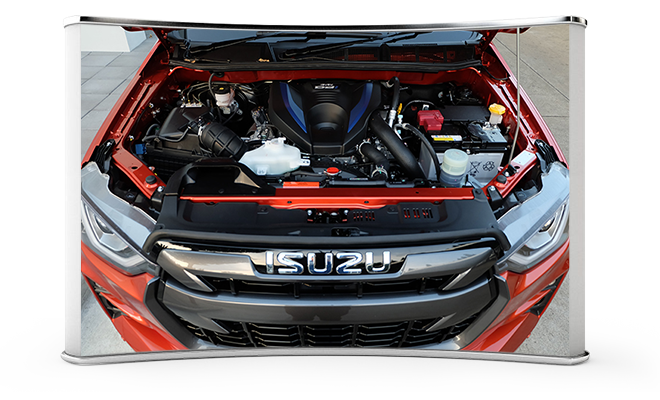 Why Choose Isuzu
Certified


Car Repair Service?

Are you worried about who can repair your automobile? Don't worry, let's PitStopArabia handle it for you because that's our job. We offer full automotive repair services under one roof. Our team of experts understands that the key to your vehicle's longevity is regular maintenance. So, Isuzu drivers need to come to the PSA repair shop and get the certified car repair service they need.
Superior Training

Our Isuzu technicians take automotive training program to make sure they have the highest skill knowledge and provide customers with their best services.

Genuine Parts

PitStopArabia partner mechanics use genuine Isuzu parts and equipment to maintain your vehicle and ensure you a safe drive on road and car performs at its best.

Cost Saving

The expert mechanics used high standards OEM components that are cost-saving for you in the future. Our top priority is to provide quality performance to clients.
Common

Repair Issues you may face

The Isuzu brands have proven to be the best and reliable vehicle for drivers. Our Isuzu service experts believe that your vehicle provides hassle-free driving, but still, they need routine maintenance. Is your car causing you trouble? Our certified skilled technicians are always here to help you. We guarantee to provide safer and secure automotive services to you.
Auto Suspension Inspection

A lot of people have checked that after loading some weight
on a vehicle, the rear wheels wear quickly and lose braking
performance in any emergency. PitStopArabia uses certified
repairing equipment for your auto suspension.

CV Joint Repair

Sometimes, Isuzu experiences a short front CV joint life.
The alarming point for owners is the attack of water, wear,
and tear of wheels. Your vehicle couldn't able to move
unless you use good quality units.

Transmission Oil Drain

Some of the transmission fluid doesn't drain out and held
inside the torque converter, valve body. This can cause harm
to your vehicle's transmission. So, regular maintenance
is essential for vehicle longevity.

Air Conditioning

New vehicles come with an air conditioning system and
it needs regular checks and maintenance. This Isuzu repair and
service protects your vehicle from bacteria and heat. We offer
full-package services to ensure your vehicle runs smoothly.

Front Wheel Wear

Many Isuzu owners complain when they fitted new tires,
they notice that front-wheel wear quickly. The problem
arises because the wheel is not aligned properly on the car.
Call PitStopArabia to get professional tire repair services.

Check Engine Light

The most recent issue is the check engine light
(CEL). A common cause of this issue is a weak battery.
Mainly, it happens when the vehicle sits unused
for a long time.