1.

Enter Your
Detail

2.

Receive Your
Quotes

3.

Choose Your
Garage

4.

Leave your
Feedback
Find a specialist local garage in a few clicks
| | |
| --- | --- |
| | Tell us what needs fixing in your car and we will find you the best local garage and the most competitive prices |
| | Sit back and relax. You will be contacted by specialist garages near you with their best prices |
| | Once you have received the quotes from our specialist mechanics, choose the garage for the service you require. |
| | Once the job is finished, please leave a review for the garage you chose and provide PitStopArabia.com some feedback as well |


By:

Ayshah Muhammad

22 Sep, 2020

By:

Ahmed Rostom

22 Sep, 2020

By:

Nadeem Bakshi

22 Sep, 2020

By:

Hafiz Zafar

22 Sep, 2020

By:

Lynn Fraser

08 Jun, 2023
Why you should consider
PitstopArabia

for
KIA Car Repair and Maintenance

There are various factors that have helped in establishing PitstopArabia a leading platform for Kia car repair services in the UAE. It is a resourceful platform that has hand-picked certified mechanics for the specific make and model of your car. Enlisting the authorized garages and workshops has further amplified the reliability and credibility of the platform.
online Service Booking

All our services can be booked online,
saving you considerable time.

Mobile Mechanic

We offer mobile mechanic services. Get
the work done at your home or office.

Comprehensive Solutions

We offer all types of repair, replacement,
and maintenance services for your Kia.

Service Warranty

Our repair work and other
services do not void the warranty.

Convenience

You can avail specific Kia repair and
maintenance services at home or office.

Latest Tools

All the repair work is done using the
latest Kia diagnostic equipment and tools.
PitstopArabia
Offers

KIA Car
Repair Services in the UAE

PitStopArabia is offering Kia car repair and maintenance services in the UAE. All our repair specialists have access to training programmes that ensure that they are always up to date with the latest car repair and maintenance sector trends. They also have access to the latest diagnostic equipment to make sure that any issue with your Kia is identified and fixed promptly. To ensure that your manufacturer warranty is not void, PitStopArabia uses original equipment or matched quality parts. This makes sure that the Kia remains in original condition and the warranty is not compromised. Even the lubricants that are used during the repair and maintenance process are carefully selected.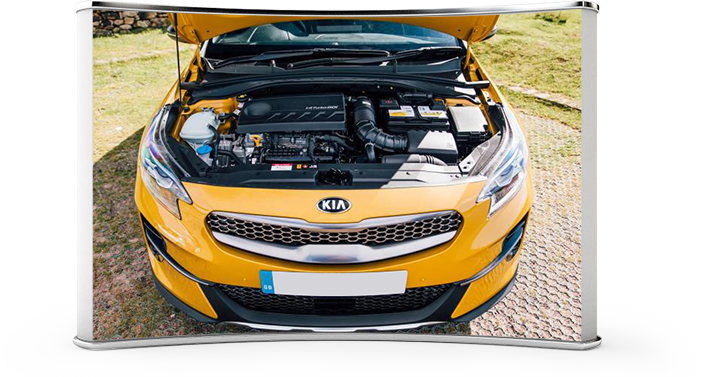 KIA
Servicing

And
PitstopArabia

We know the importance of car repair and maintenance. It is why we offer different Kia car repair and maintenance packages to our customers. Please keep checking our website for the latest offers and deals on Kia cars. As far as the work's quality is concerned, there is no need to worry as all our technicians are certified to work on all types of Kia models. Before we commit to any work, we promise to listen to you and discuss the different repair/maintenance options. Once an option has been selected, we will again review the repair work with you to ensure that you have understood the time and costs involved. Once the work has been done, PitStopArabia conducts a final check to ensure that the work is as per the established quality standards.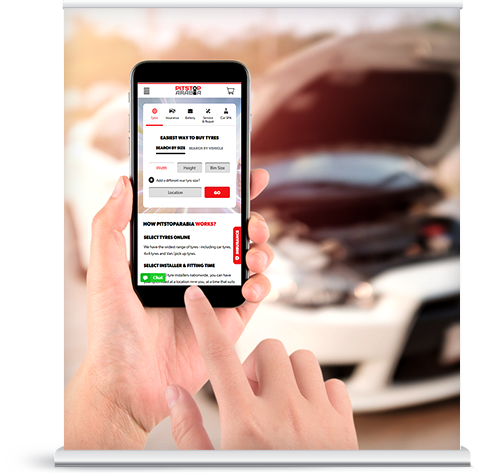 Variety of KIA car Repair services
offered by
PitstopArabia
A car is made of numerous components, and any one of them can break down without warning. With regular repair and maintenance, you can avoid car break down in between your planned tours. PitStopArabia offers a wide variety of Kia car repair services in Dubai which include:
KIA Oil Filter

If you are experiencing problems with your oil filter, let our
technicians inspect it. Based on their assessment, they will
either repair or replace it altogether.

KIA Battery

Get your Kia car battery audited to see if it is facing any
issues. After the audit, our workers will be better positioned
to recommend if you require a new battery.

Kia Brake Repair

Faulty brakes can increase the braking distance or stop
the brakes from working correctly. Avail our brake repair
and checking services to avoid any problems.

KIA AC Repair

Whether it's the winters or the summers, the AC needs to
be working fine. Otherwise, it can lead to an uncomfortable
experience. Avail our Kia AC repair services in Abu Dhabi.

KIA Car Recovery

A flat tire, dead battery, or a faulty engine can cause
a breakdown. PitStopArabia offers speedy and reliable
Kia car recovery services in the UAE.

KIA Transmission Repair

Gearbox repair is not easy, and using a non-certified mechanic
can end up proving disastrous. Avail our Kia gearbox repair
services in Sharjah from certified and experienced workers.
Genuine

KIA Accessories And Spare parts

If you are on the lookout for genuine Kia accessories or spare parts in the UAE, look no further than PitStopArabia. We are offering Kia accessories and spare parts with official brand warranty. So, if you like to add certain accessories to your Kia to improve its appearance or performance, contact us right away. Certain spare parts and accessories can even be installed while you relax at your home or work in the office through our mobile mechanic service. So, what are you waiting for? Book your desired service through our website and wait for confirmation from our representative.