1.

Enter Your
Detail

2.

Receive Your
Quotes

3.

Choose Your
Garage

4.

Leave your
Feedback
Find a specialist local garage in a few clicks
| | |
| --- | --- |
| | Tell us what needs fixing in your car and we will find you the best local garage and the most competitive prices |
| | Sit back and relax. You will be contacted by specialist garages near you with their best prices |
| | Once you have received the quotes from our specialist mechanics, choose the garage for the service you require. |
| | Once the job is finished, please leave a review for the garage you chose and provide PitStopArabia.com some feedback as well |


By:

Ayshah Muhammad

22 Sep, 2020

By:

Ahmed Rostom

22 Sep, 2020

By:

Nadeem Bakshi

22 Sep, 2020

By:

Hafiz Zafar

22 Sep, 2020

By:

Lynn Fraser

08 Jun, 2023
Reasons to Consider for
Nissan


Car Repair Services in Dubai
Pricing

Our pricing strategy is built on transparency, certified workforce, and competitiveness rates

Skilled Workforce

We invest in our workers' training and skills, making them the right people for the job.

Reliance on Technology

We rely on the latest technology and tools to offer Nissan car repair services in UAE

Customer Service

Our whole business is built on improving the lives of our customers through quality services.

Convenience

Our workshops are located throughout the UAE, making it convenient and available to everyone.

Exclusive offers

We regularly update our website with exclusive Nissan car repair offers so you can get the best value.
Nissan

Car Repair Services in UAE

The UAE is a place where you can find all types of vehicles – classic, exotic, and limited editions. It is not wrong to say that sports and luxury automobiles have now become an integral part of the UAE's culture with Emiratis investing considerable amounts of money into cars. One brand which has found immense popularity among the Emiratis is Nissan. Its Patrol and Altima models can be seen in significant numbers throughout the Emirates. Now, if you are a Nissan owner and seek a reliable repair and service center, PitStopArabia can help you find the right one. Being a leading automotive service provider in UAE, Pitstop Arabia is partnered with the biggest network of auto shops, service centers, garages, and repair mechanics for Nissan. We have a comprehensive range of services that includes bodywork, paint protection, vehicle recovery, and even car detailing.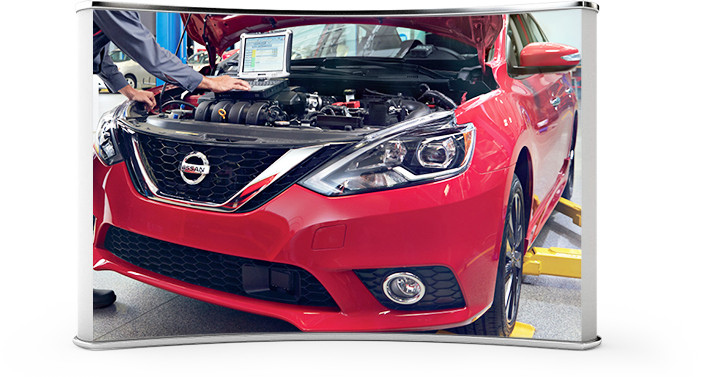 Reliable and
Genuine


Spare Parts

Apart from accessories, if you need to replace a specific part in your Nissan, we offer genuine spare parts with official brand warranty. You can drive around safely, knowing that your vehicle is equipped with genuine spare parts. Apart from the peace of mind, your vehicle's resale value will be unchanged. In the case of non-genuine parts, prospective buyers will be dissuaded from buying it due to the quality of the components used in the vehicle.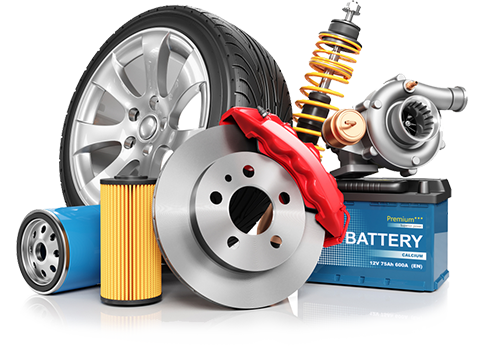 Nissan

services offered by pitstopArabia

PitStopArabia - Auto Service provider is truly a one-stop-shop for everything related to Nissan cars. Don't believe us? Well, take a look at your Nissan and think about the different things that you would like to replace, improve, or maintain. Now, you will be surprised to find that we offer all minor and major things that you could think of regarding your Nissan maintenance. Below, we have managed to compile a list of the numerous Nissan car repair and maintenance services:
Nissan Tires

Whether you are on the lookout for original equipment manufacturer tires or looking for an upgrade, PitStopArabia offers a wide variety of tires. Select your desired tire and have them delivered anywhere in the UAE. We also repair old tires.

Nissan Paint Protection

During a collision, the paint can get damaged. Besides collisions, lack of maintenance and direct sunlight is also harmful to the paint. If you want to make your Nissan look good as new,avail our car paint protection services right away.

Nissan Car Wash & Detailing

Driving around can expose the vehicle to bacteria and other harmful elements. In most cases, a regular wash is not enough to get rid of them. Therefore, PitStopArabia offers thorough car detailing services which also include anti-bacterial treatment.

Nissan Bodywork

Whether you wish to upgrade a specific component or repair it after a collision, we have the right tools and well trained & expert mechanics to get the job done. You can avail Nissan bodywork services in Dubai, Abu Dhabi, Sharjah and rest of the UAE.
Top of the line Nissan car
Accessories

in Dubai

There are two types of car owners – 1) who like to keep their vehicle in factory-like conditions and 2) who equip the car with additional accessories to improve appearance and performance. Irrespective of which type you are, we will fulfil all your expectations. If you wish to replace a broken/worn out part or want a genuine aftermarket accessory, PitStopArabia is the best choice. Why? We offer genuine Nissan car accessories in UAE. Just contact us with your vehicle make and model, and we will deliver your desired addition to the location of your choice. Certain accessories can be fitted at your home or office using our mobile mechanic service.