1.

Enter Your
Detail

2.

Receive Your
Quotes

3.

Choose Your
Garage

4.

Leave your
Feedback
Find a specialist local garage in a few clicks
| | |
| --- | --- |
| | Tell us what needs fixing in your car and we will find you the best local garage and the most competitive prices |
| | Sit back and relax. You will be contacted by specialist garages near you with their best prices |
| | Once you have received the quotes from our specialist mechanics, choose the garage for the service you require. |
| | Once the job is finished, please leave a review for the garage you chose and provide PitStopArabia.com some feedback as well |


By:

Ayshah Muhammad

22 Sep, 2020

By:

Ahmed Rostom

22 Sep, 2020

By:

Nadeem Bakshi

22 Sep, 2020

By:

Hafiz Zafar

22 Sep, 2020

By:

Lynn Fraser

08 Jun, 2023
Top
Reasons

to consider us for
Renault Repair Work

Apart from giving the customer control of the repair process journey, there are numerous other quality points and some top reasons which give us edge over the competitors in the market for the Renault repair & maintenance services in Sharjah.
Transparent Pricing

Our prices do not contain any hidden costs. We provide the customer breakdown of all the costs involved in the process.

Trained Professionals

Our workers undergo regular training to ensure that they are up to date with the latest car repair and maintenance trends.

Comprehensive Services

Our repair services are not confined to any particular domain. We offer all types of Renault repair and maintenance services in UAE.

24/7 Availability

You can book any of our Renault repair services through our online portal. Yes, it's that simple and straightforward.

Mobile Mechanic

Are you busy? Avail our mobile mechanic services at the comfort of your home or office. Relax while we fix your vehicle.

Extensive Network

We are not confined to any particular corner in Dubai or Abu Dhabi. Instead, we offer Renault services throughout the UAE.
Renault

Repair Services UAE

Renault has quickly made its name in the Emirates for its high-performance, reliable, and economy friendly features. The company has an official presence in the Emirates and is offering numerous models. The alliance between Renault, Nissan, and Mitsubishi is the world's biggest seller of vehicles, a testament to their quality automobiles. Emiratis already have shown a strong liking for their SUVs and sedans. But like their European counterparts, Renaults are not cheap, which means that if they require repair and maintenance, you need a trustworthy repair shop. It wouldn't be fair to hand over a several thousand AED Renault to just any workshop you find. It is your right to have access to quality Renault repair services in UAE. This is where Pitstop Arabia steps in.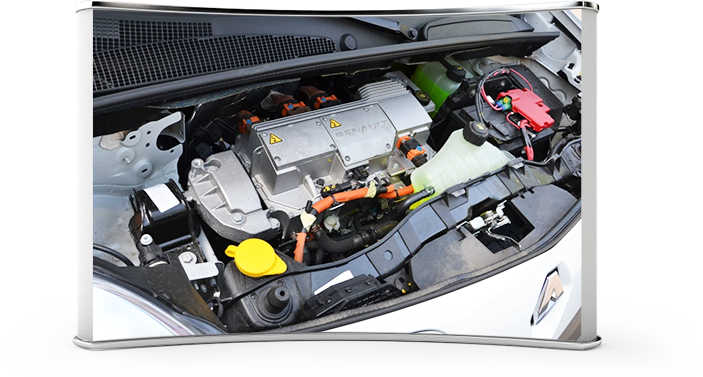 Get
Quality

Renault Repair
Services In Dubai

If you are on the lookout for quality Renault repair and maintenance services in the UAE, you have come to the right place. We understand the true value of a car, and why it means so important to you. This why we only connect you with top-quality repair services through our trained and experienced professionals. What makes us stand out from other platforms is that with us, you are always in control. You approve all the repair and maintenance decisions, and get complete transparency of your job. We lay down the pros, cons, and costs associated with the different options. Once approved, we keep the customer informed throughout the process.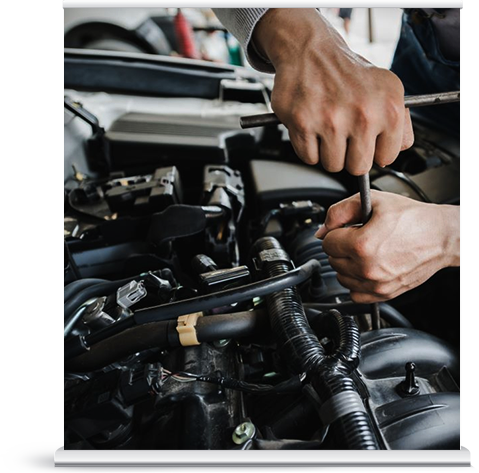 Renault Car Repair Services we
Offer
We offer comprehensive Renault car repair services in the UAE. What does that mean? In the simplest of terms, we offer all types of repair services. We are not confined to any particular area of the automobile. Here's a list of our top Renault car repair services:
Renault Battery

If your battery has died out or malfunctioning for whatever
reasons, we can fix it. We also offer new batteries from leading
brands such as AC Delco and Bosch and other premium brands.

Engine repair & Maintenance

Whether the engine requires a complete overhaul or simple
maintenance, our workers use various tools to get the job done.
Contact us today to get your Engine issues fixed anywhere in UAE.

Collision Repair

If your Renault was involved in a major collision, our
collision repair services can make it come back to life as good
as new. We offer recovery services in UAE at best prices.

Electrical Work

Whether it is a faulty plug or a wiring issue, our workers will
conduct a complete electric audit to get to the bottom of the issue.
PitStopArabia is associated with premium Electricians of the country.
Genuine Renault

Accessories

And parts

If you wish to upgrade your Renault with official or aftermarket accessories, PitStopArabia has got you covered. We offer genuine accessories throughout the UAE. Many of these accessories can be delivered and installed at a location of your choice. If you wish to replace a genuine part, we offer genuine Renault replacement and spare parts. All of the accessories and parts are covered by brand warranty. We give one more reason to consider us – our trained workers take the utmost care while installing parts and accessories, ensuring that the automaker's warranty is not voided during the process.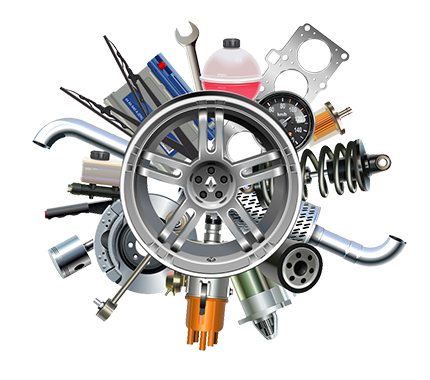 Common

Renault Problems

Like all automobiles, even Renaults are no exception to faults. However, they can be repaired at a small cost if you opt for repair service right away. Delaying the repair can deteriorate the problems leading to costly repairs and replacements.
Gearbox Issues

Most Renault users have reported problems with their
gearbox. Luckily, our team has just the right fix for the problem
related to the Renault Gearbox and Transmission.

Engine Stalling & Lack of Power

An engine is the heart of an automobile. Unfortunately,
Renault users have report stalling and lack of power in various
models. If you have the same issue, please consult us.

Electrical

Today, vehicles are loaded with more electrical components
than ever. It means that the likelihood of electrical problems
is also increasing and Renault is no stranger to it.

Heating Fan

Another problem widely reported by Renault car owners is a
problem with the heating fan. We at PitStopArabia offer reliable
zdfixes for this problem throughout the UAE.