1.

Enter Your
Detail

2.

Receive Your
Quotes

3.

Choose Your
Garage

4.

Leave your
Feedback
Find a specialist local garage in a few clicks
| | |
| --- | --- |
| | Tell us what needs fixing in your car and we will find you the best local garage and the most competitive prices |
| | Sit back and relax. You will be contacted by specialist garages near you with their best prices |
| | Once you have received the quotes from our specialist mechanics, choose the garage for the service you require. |
| | Once the job is finished, please leave a review for the garage you chose and provide PitStopArabia.com some feedback as well |


By:

Ayshah Muhammad

22 Sep, 2020

By:

Ahmed Rostom

22 Sep, 2020

By:

Nadeem Bakshi

22 Sep, 2020

By:

Hafiz Zafar

22 Sep, 2020

By:

Lynn Fraser

08 Jun, 2023
Choose PitstopArabia for

Rolls Royce

Services & Repairs

Who repairs Rolls-Royce cars better than Pitstop Arabia? Since 2015, our vehicle experts have been providing exceptional maintenance services to customers. We pride ourselves on providing the best expertise, commitment and quality to you. You can rely on us to help you keep your Roll-Royce running in prime condition..
Competitive Pricing

To repair your Rolls-Royce vehicle,
our certified mechanics are ready to
professionally service your car.

Mobile Mechanic

Feel free to schedule your auto
repair service online and get quality
service on your doorstep.

Comprehensive Solutions

Our skilled mechanics deliver
the best car maintenance services that
optimizes your car performance.

Commitment to Quality

Our service centers use premium
products to ensure your vehicle
performs at its best.

Convenience

PSA's main focus is to deliver 24/7
automotive repair services at your
doorstep or anywhere you want.

Extensive network

Pitstop Arabia offers Rolls-Royce
service and auto repairs in 100+ locations
according to customer convenience.
Rolls Royce

Car Repair services in UAE

Are you looking for Rolls-Royce services that would suit your vehicle? Pitstop Arabia is one of the most trusted auto repair shops in the UAE that offers professional repair, replacement, and maintenance services. Our Rolls-Royce repair services are designed to meet the unique needs of each customer, ensuring the highest technical standards and in UAE. If your car has unexpectedly broken down, don't worry, our maintenance team will treat your car with excellent care and get you back on the road as soon as possible.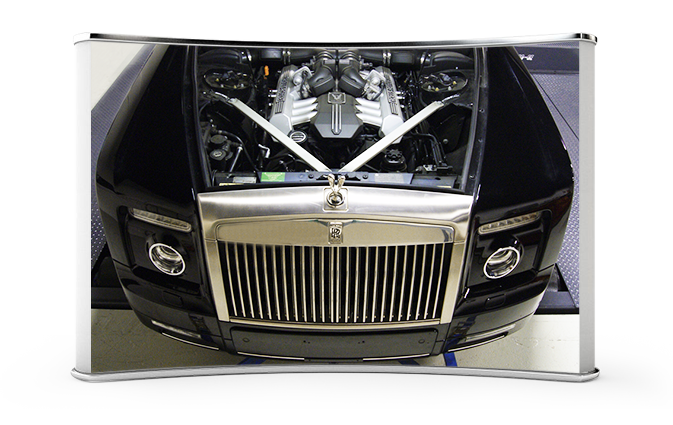 Why Choose Rolls Royce
Certified


Car Repair Service?

Your Rolls-Royce is not an ordinary vehicle, when it's time for maintenance and repairs it needs specialized service. Our certified technicians are always here to provide you a variety of automotive services from routine maintenance to complicated repair that your car might need. Pitstop Arabia values its customers and works professionally to return your car to peak performance.
Superior Training

Whether you need us for general maintenance or to resolve a complicated issue, our professionally trained mechanics perform high-quality work.

Genuine Parts

Our partner mechanics always use genuine auto parts to ensure you the quality of our work and our expertise in the industry.

Cost Saving

At Pitstop Arabia, our goal is to provide efficient Rolls-Royce services so you experience a trouble- free luxurious drive on the road.
Common

Repair Issues you may face

If you are driving an expensive British vehicle, you already know the importance of regular auto care and maintenance it needs. Your Rolls-Royce vehicle needs the same expert care. Pitstop Arabia is proud to offer comprehensive vehicle repair services to drivers in UAE. As the best Rolls-Royce service provider, our trusted mechanics offer the finest repair services all over. UAE We ensure that your vehicle performs flawlessly, regardless of its makes, model, or mileage.
Engine Failure

Some of the problems that are involved in engine failure
are improper lubrication, and overheating that may
result in the need for a new engine. To avoid these issues,
regular maintenance of the car is needed.

Air Suspension

Air suspension problem occurs due to air leak. With
the passing time, the rubber components will deteriorate,
creating holes and tears and cause air leakage. It's essential
to get service from a professional automotive technician.

Car Battery

If you left your car headlights on, use short-distance
rides, or drive in extremely hot or cold weather, the
car battery will be dead. It means your vehicle won't
start making the engine unresponsive.

Defective ALternator

If your car alternator has a bad diode then it
can cause a circuit to charge even when the engine
is shut off. This thing will end you with a car
that won't start.

Wheel Alignment

Premature tire wear is one of the problems of the
misaligned wheel that leads to faster tire wear and
poor fuel economy. This problem can be solved by
getting service at your nearest PSA auto workshop.

Oil Filters

If you don't get the oil filter service from any
professional mechanic then the contaminants will build
up quickly inside the engine. This will cause a wide range
of functionality issues in your vehicle engine.