1.

Enter Your
Detail

2.

Receive Your
Quotes

3.

Choose Your
Garage

4.

Leave your
Feedback
Find a specialist local garage in a few clicks
| | |
| --- | --- |
| | Tell us what needs fixing in your car and we will find you the best local garage and the most competitive prices |
| | Sit back and relax. You will be contacted by specialist garages near you with their best prices |
| | Once you have received the quotes from our specialist mechanics, choose the garage for the service you require. |
| | Once the job is finished, please leave a review for the garage you chose and provide PitStopArabia.com some feedback as well |


By:

Ayshah Muhammad

22 Sep, 2020

By:

Ahmed Rostom

22 Sep, 2020

By:

Nadeem Bakshi

22 Sep, 2020

By:

Hafiz Zafar

22 Sep, 2020

By:

Lynn Fraser

08 Jun, 2023
Choose PitstopArabia for
Skoda

Repair Services

At PitStopArabia we deliver quality Skoda repair service while maintaining the vehicle's optimal performance. To make your driving easy and comfortable, our expert technicians ensure to deliver the best collection of auto service to customers. Either get your Skoda repaired at home or visit our nearest workshop for service.
Competitive Pricing

PitStopArabia has over 100+ service centers across the UAE providing the best possible repairing solutions at affordable prices.

Mobile Mechanic

You can get reliable Skoda repair and maintenance services online at your doorstep without going anywhere else.

Comprehensive Solutions

To keep your car in working condition, we never ignore any issues and fix them as soon as possible.

Commitment to Quality

Our certified mechanics have experienced knowledge of all vehicle models on which they are working.

Convenience

Have authorized auto specialists that always take care of your vehicle and provide services according to your satisfaction.

Extensive network

PSA offers a variety of Skoda repair and maintenance services in authorized repair workshops located across the UAE.
Skoda

Auto Repair Services In UAE

When it comes to finding a professional and reliable service center always go for the PSA experts. Our experienced mechanics can provide specialized services on all Skoda models that suit the vehicle's needs. Whether your car has a big problem or a small issue, our team of technicians has the expertise to get your car back quickly. We ensure to provide high-quality repair service.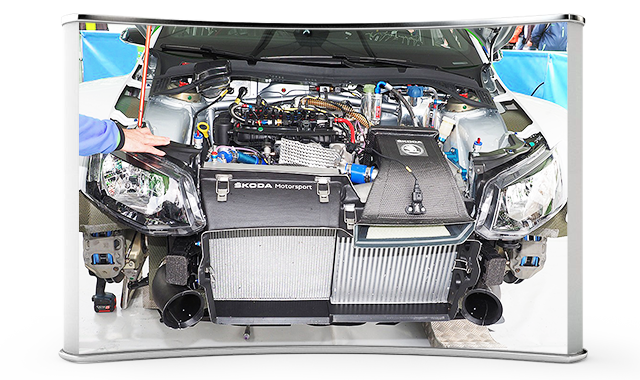 Why Choose Skoda
Certified


Car Repair Service?

Are you looking for alternative solutions for your Skoda vehicle repairing? PSA delivers premium auto repair services at competitive prices. With years of experience, our trained specialists can deeply analyze the problem and fix any makes and models of Skoda car. Our company uses the latest diagnostic tools to accurately repair any issues with your motor vehicle.
Superior Training

With the rising of the modern technology, our company organizes regular training program for technicians to keep them updated.

Genuine Parts

When replacing the car parts, PitStopArabia guarantees to offer the reliable, much safer, and long-lasting performance of your Skoda.

Cost Saving

We make sure to service your car by qualified technicians using genuine OEM components so that it continues to perform.
Common

Repair Issues You May Face

Today, not only small SUVs but luxury cars too face some common repair issues most of the time. What problem your vehicle might have? And What should be done to get your Skoda run perfectly? We are happy to answer and repair any type of issue to customers, from a damaged headlamp to a repaired gearbox.
DPF Warning Lights Issues

If the warning lights appear on the dashboard, then most likely it is because of blocked DPF. Usually, DPF is not for short journeys. So, drive your car at 2500rpm in fourth gear for 5-10miles.

Water Leak in front Section

Thoroughly check your vehicle. Many reasons are reported for water leakage. On top of the list is drainage in the front section, water leak during heavy rain, and so on. Get repair service from us.

Headlamps Problem

One of the issues is reported regarding moisture getting into the headlamp units. This could cause a premature headlamp problem. PitStopArabia will deeply inspect the problem and fix it the first time around.

Gearbox Issue

Over time whenever you accelerate your gears experienced problems in shifting. This fault occurs in both the gearbox and mechatronic control systems. PitStopArabia would be the best option for Skoda repair service.

Spluttering Sound When Idle

Are you hearing a spluttering noise when your vehicle is in an idle position? It is because of carbon build-up that leads to the car stalling at a junction. Clean it with a toothbrush or body cleaner.

EGR Valve Blocked

The EGR valve gets blocked due to carbon build-up. Because of it, there is a lack of acceleration that results in rough engine idling. Our technicians will sort this problem by cleaning it with a carb cleaner.