1.

Enter Your
Detail

2.

Receive Your
Quotes

3.

Choose Your
Garage

4.

Leave your
Feedback
Find a specialist local garage in a few clicks
| | |
| --- | --- |
| | Tell us what needs fixing in your car and we will find you the best local garage and the most competitive prices |
| | Sit back and relax. You will be contacted by specialist garages near you with their best prices |
| | Once you have received the quotes from our specialist mechanics, choose the garage for the service you require. |
| | Once the job is finished, please leave a review for the garage you chose and provide PitStopArabia.com some feedback as well |


By:

Ayshah Muhammad

22 Sep, 2020

By:

Ahmed Rostom

22 Sep, 2020

By:

Nadeem Bakshi

22 Sep, 2020

By:

Hafiz Zafar

22 Sep, 2020

By:

Lynn Fraser

08 Jun, 2023
Reasons to Consider PitstopArabia for

Subaru

Repair And Maintenance Services

There are many reasons why Pitstop Arabia is recognized to be one of the most reliable automotive service providers in Dubai. As an ostensible company, we have a clean track record of countless content customers all across the UAE. We have priced ourselves reasonably and always fulfill to provide the most reliable service to you Sabaru in Dubai.
Competitive Pricing

Our quotations and prices are
always transparent to our customers.

Mobile Mechanic

Fast and efficient customer
service available on our app.

Comprehensive Solutions

Convenient and cost-efficient
car maintenance and servicing facilities.

Commitment to Quality

Quality of work never gets
compromised by our team of experts.

Convenience

We are always available on the app. All you need to do is book us through our app.

Extensive network

We are connected with the top garages in the UAE making it a large network of workshops.
Subaru

Car Repair services

UAE is recognized as a hub for all the automobile markets in the world, providing vehicles or the massive population locally, commercial, luxury, and sports vehicles. The country is famous for producing various car models and companies across the globe want to join hands in this business due to the increasing demand. Subaru is one of the most dependable brands in the market today. Subaru is the automobile manufacturing subsidiary of a larger Japanese organization called Subaru Corporation. Subaru vehicles are best-loved by car enthusiasts who are looking for powerful, robust vehicles that offer optimum safety and a high level of comfort. Subaru cars offer a smooth drive even on the roughest of terrains. Subaru cars are also known for their boxer-engine layout and all-wheel drive that is present in nearly all of its larger models.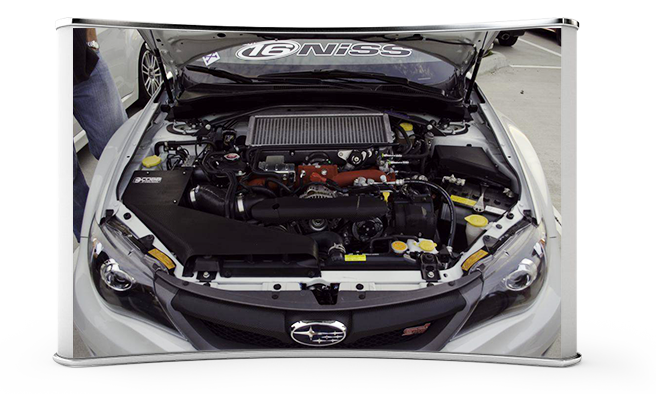 Why Choose Subaru
Certified

Car Repair Service?

No matter what your Subaru vehicle needs, we at PitStop Subaru service Dubai, have the experience and the expertise to provide it. We are the most reliable Subaru service and repair specialists in Dubai, Abu Dhabi, and Sharjah and with us, you get the assurance that you will only be provided with the very best service. Our experienced technicians have in-depth knowledge about Subaru vehicles and are acutely aware of brand-specific issues and the best solutions for Subaru Service Dubai.
Superior Training

The mechanics on board with us are factory-trained and only use OEM-certified components. They go through severe practice to become specialists in repair, replacement, and maintenance for Subaru.

Genuine Parts

Apart from expert repairing, the Subaru workshops and garages on our panel only use genuine OEM components for high performance and long life. Genuine parts have a longer life and last more than ordinary parts.

Cost Saving

Numerous workshops may price you lower and it might tempt you to visit them, but this approach may go wrong. With PitStopArabia you can sit back and relax because we have a team of experts who are well trained.
Most
Common

Subaru Problems

Owning a Subaru provides a trouble-free experience and the ability to enjoy driving at its best. Subarus. Like other brands of vehicles, experience some problems that may take away from your ownership experience. Knowing what the common problems are with Subarus and how to identify them early on will help you acquire the necessary repairs in order to keep your car on the road and operating in its peak form. If you see any of these issues in your Subaru, contact the automotive repair experts at Pitstop Arabia.
Air Conditioning O-rings

When the air is blown through the vents is warm this should be taken as an indication that the O-ring seals in your Subaru's air conditioning (A/C) system are worn out and need to be replaced. A qualified technician can help you identify the source of the leak.

Inner Joint Boots

You will be alerted to a problem with the inner joint boots by a burning smell coming from your exhaust system. This early warning should prompt you to take your Subaru to a technician to have the axle removed and the DOJ repacked.

Head Gaskets

Give attention to your car oil and coolant levels to see if they are going down too quickly, particularly after routine servicing. Oil or coolant that leaks onto your exhaust will create a burning smell, if your car's head gaskets are leaking, consult an expert right away.

Front Suspension

Ask your service technician to inspect the rubber components that comprise your front suspension. These parts are subject to wear and tear, particularly if you live in a dry climate area and will wear and crack over time.