1.

Enter Your
Detail

2.

Receive Your
Quotes

3.

Choose Your
Garage

4.

Leave your
Feedback
Find a specialist local garage in a few clicks
| | |
| --- | --- |
| | Tell us what needs fixing in your car and we will find you the best local garage and the most competitive prices |
| | Sit back and relax. You will be contacted by specialist garages near you with their best prices |
| | Once you have received the quotes from our specialist mechanics, choose the garage for the service you require. |
| | Once the job is finished, please leave a review for the garage you chose and provide PitStopArabia.com some feedback as well |


By:

Ayshah Muhammad

22 Sep, 2020

By:

Ahmed Rostom

22 Sep, 2020

By:

Nadeem Bakshi

22 Sep, 2020

By:

Hafiz Zafar

22 Sep, 2020

By:

Lynn Fraser

08 Jun, 2023
Why Choose PitStopArabia For
Car Foiling
Competitive Pricing

Get the best prices for cambelt replacement with onsite repair facility anywhere in UAE

Trusted Experts

Seasoned professionals from leading service centers and garages with top ratings and reviews

Comprehensive Service

Get full inspection of your cambelt and get complete repair and replacement options

Over 10,000 daily quotes

We provide tons of quotes from car centers every day for clients all over UAE

All types of car

We provide car wrapping for sedans,SUV, trucks and Luxury vehicles

Fastest Response

Our dedicated teams are on the ready to give prompt response to your queries
Professional Pre-Purchase
Car Inspection
Being one of the leading automotive service providers in the UAE, Pitstop Arabia offers 360-degree car solutions from insurance, tire replacement, and recovery, to car detailing, paint, battery change, and tinting. We work with the biggest network of service centers, workshops and brands to ensure our customers get the best value for their time and money spent. With our car testing and inspection services we bring you real experts who check, examine, and certify the condition of used cars to ensure the deal is worth your money or not. Our network includes seasoned mechanics who have tested and examined over 1000 cars during pre-purchase. Call us now and get car expert right at your location.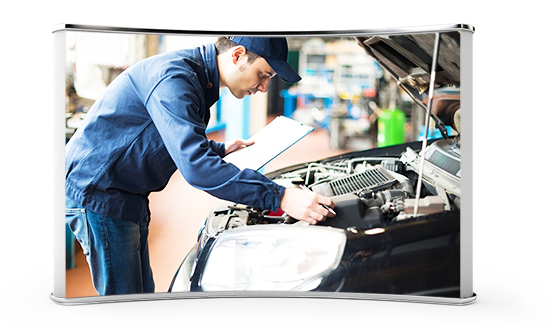 What is a
Car Testing

andInspection for Used Vehicles?

Purchasing a car has to be one of the most important financial decision of your life. This often requires an expert insight to carefully vet the options available and make an informed decision about your future vehicle. Like other important things you buy, a car needs to be thoroughly checked whether it complies to your needs and expectations, especially in UAE where the climate and driving conditions demand special care.

That is why pre-purchase car inspection and vehicle testing plays an important role to ensure you get every penny of your money's worth. Since most new car buyers are unaware of the car mechanics, maintenance, and market value, an expert is required to analyze the current value and offer valuable advice before purchasing the vehicle.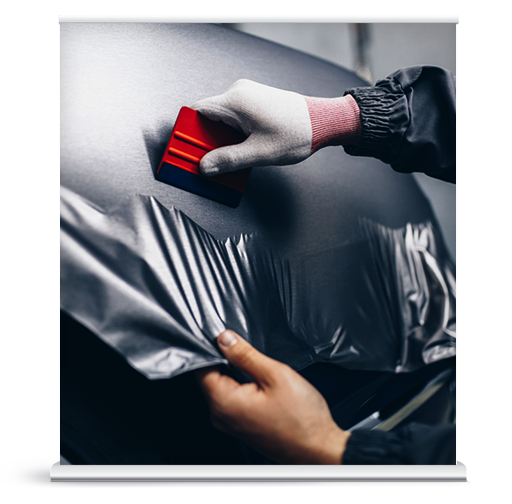 Getting Pre-Purchase Car Testing and

Inspection Services
Ultimate Financial Security

Uninformed purchases can easily spiral into costly catastrophes. This usually happens when the buyer is inexperienced or cannot self-examine the vehicle's current worth. This is why you must consider taking the help of an expert like PitStopArabia who has the experience and expertise to deeply examine the vehicle and offer insights that the seller is withholding from you.

Buying Used Car with Confidence

esting is highly recommended when you are buying used car. This gives you the financial security and peace of mind that your decision will not turn into a potential disaster. Some buyers already get a vehicle background check such as HPI, but if the car has already been repaired the insurer will not be able to provide any information about it. With expert testing Services you will get the confidence.

Why it is Important?

Pre-purchase inspections make a massive difference here as buyers get the satisfaction of spending money on a worthwhile asset. Aside from exterior inspections, the expert will also assist you in finding the nitty gritty details when taking the car for a test drive. A professional can easily identify the engine performance, braking, accelerating, suspension, and interior repairs made by the owner.

What is the Cost of Car Inspection Services?

Vehicle testing and inspection is not very expensive and takes less than 60 minutes for full examination. Factors such as distance from your location, distance from the vehicle, your preferred inspection agency, type of vehicle plays a part the price. The total price is also affected by the inspection checklist. The mechanic will be taking everything needed so it is vital that you convey all checklist beforehand.
Checklist for
Car Testing

and Inspection

Since the job requires only the mechanics expertise and some tools, the price will heavily depend on the inspection agency or the expert mechanic called for the job. Time is a major price factor in the process and every mechanic charge differently. The more time spent on the vehicle testing and inspection, the more the charge you will have to pay. Pitstop Arabia will always give you a price quote when you contact us. We will help you get the best car testing and inspection service providers that are nearest to you. All you have to do is call us, give us your location and car details, and we will send the mechanic of your choice right to your location.

A comprehensive car testing and inspection checklist can include a number of examinations such as:
The vehicle's mechanical and structural inspection

Driving the car for road-test to check engine performance, steering-wheel alignment, wipers, brakes, air conditioning heating and suspesion.

Check on lights and other electric components

Diagnostics on key areas with instruments and tools.

Inspection of brake fluid

Review and check vehicle maintenance history and other legal documents

Provide verbal feedback and a written report with findings