1.

Enter Your
Detail

2.

Receive Your
Quotes

3.

Choose Your
Garage

4.

Leave your
Feedback
Find a specialist local garage in a few clicks
| | |
| --- | --- |
| | Tell us what needs fixing in your car and we will find you the best local garage and the most competitive prices |
| | Sit back and relax. You will be contacted by specialist garages near you with their best prices |
| | Once you have received the quotes from our specialist mechanics, choose the garage for the service you require. |
| | Once the job is finished, please leave a review for the garage you chose and provide PitStopArabia.com some feedback as well |


By:

Ayshah Muhammad

22 Sep, 2020

By:

Ahmed Rostom

22 Sep, 2020

By:

Nadeem Bakshi

22 Sep, 2020

By:

Hafiz Zafar

22 Sep, 2020

By:

Lynn Fraser

08 Jun, 2023
Reasons

for Considering PitstopArabia

Why should you consider giving us a chance? That's a question we would love to answer. Well, PitStopArabia is one of the leading Auto service providers in the UAE from quite a long time. With collaboration with top industry mechanics and authorized dealers of auto parts, it will be easier for you to quickly fix your car with genuine body parts and repair tools.
Emergency Repairs

If you require an emergency repair, we offer mobile mechanic services that can be available anywhere in the UAE.

Trained Professionals

Our workforce is comprised of individuals that are well- trained in the art of repairing Volkswagens with latest techniques.

Comprehensive Services

Our services are not confined to any specific area. Instead, we provide all types of Volkswagen repair services in UAE.

Countrywide Presence

Our repair shops are located throughout the UAE. If you need a Volkswagen repair service anywhere in UAE, we have your covered.

Genuine Products

Vehicles are a form of investment. We value your investment greatly and only install genuine products form licensed suppliers.

Warranty

All our work is done in line with industry- wide acceptable practices. We make sure that does not void the automaker's warranty.
Volkswagen

Repair In UAE

One of the most widely used vehicles in the UAE are Volkswagens. These magnificent machines of German engineering are known throughout the world for their unparalleled performance, safety, and comfortability. When you ask Emiratis about their top choices regarding automobiles, one of the names would be Volkswagen. It is also one of the reasons that the company has an official presence in the UAE. But like most vehicles, owning a VW comes with certain responsibilities. Like all other automobiles, it also requires regular maintenance. So, in order to keep your VW in tip-top condition and the optimal performance, it is imperative routinely visit a certified Volkswagen repair center or mechanic. PitStopArabia can help you with that.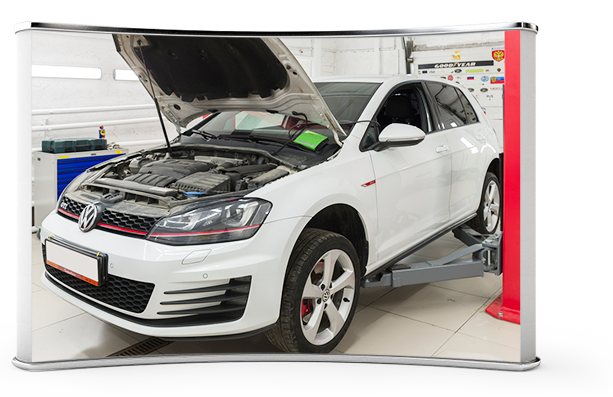 Volkswagen Repair

Services

In UAE

Considering the fact that a VW cannot be maintained or repaired by any ordinary garage, we are offering exclusive Volkswagen repair services in UAE. What sets us apart from most repair shops in Dubai is that our workers have undergone numerous training and certifications to be able to work a Volkswagens. They are quite talented and experienced to handle all sorts of Volkswagen repair and maintenance work. Apart from this, they regularly undergo training that ensures that they are always up to date with the latest technological interventions in the car repair sector.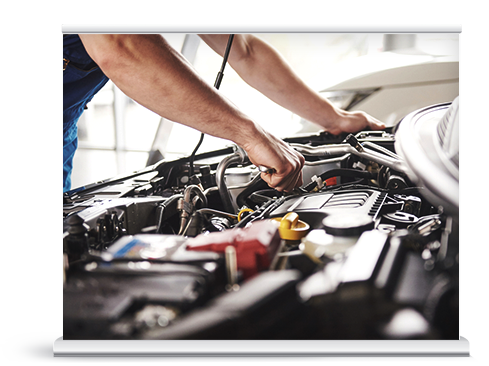 Types

Of Volkswagen repair services

You might be wondering about which repair services are on offer at our platform. Well, we provide comprehensive Volkswagen repair and maintenance services in the UAE. It means that whatever service you need, we provide. Here's a list of our top Volkswagen repair services.
Battery Replacement & Repair

A faulty battery can be quite frustrating when you have
an urgent task and the car does not ignite. Get it repaired or
replaced right away for a hassle-free driving in Volkswagen.

Engine repair

If the vehicle's heart is not functioning correctly, the entire
machine is dead and of no value. You need to get it checked
right away to prevent the repair costs in major damages.

Tire Repair & Replacement

Getting flat tires is a hectic situation. It may leave you in the
middle of nowhere either it's a puncture or a sidewall crack.
We provide all types of tire repairs for Volkswagen.

Shock Absorbers

Shocks absorbers play a vital role in keeping your ride
smooth and comfortable. Any fault with them can impact the
tires and the entire suspension system. Get them repaired fast.

Gearbox & Transmission

We offer complete gearbox replacement services along with
repairing broken ones. We are proud of using genuine spare parts
so that the entire transmission becomes smooth & flawless.

Brakes & Pedals

No one likes faulty brakes or long braking distances. We
offer reliable brake repair and maintenance services that are
in-line with international standards that ensures your safety.
Volkswagen Genuine

Accessories

In UAE

Even after comprehensive repair work and maintenance, we ensure that your Volkswagen remains 100% genuine and original. Wish to install a newer component or want to replace an existing one? We offer genuine Volkswagen accessories in UAE. All the accessories carry official brand warranty and are installed without any chance of voiding the car manufacturer warranty. If you are interested in knowing more about us and our services, contact us through the website or our official media pages.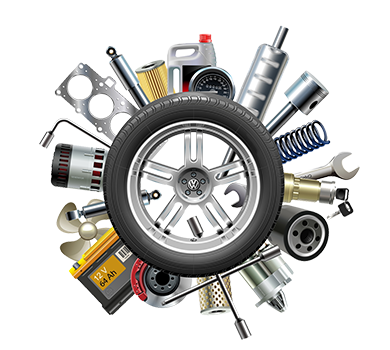 Common

Problems associated
with Volkswagen

Even though automobiles undergo strict quality checks, issues are part and parcel of owning a vehicle. A Volkswagen is no exception. Over the years, Volkswagen owners have reported a variety of problems. Don't worry as these problems are not severe and can be fixed without a significant impact on your finances.
Check Engine Light

A common problem in Volkswagen is the check engine
light coming on without any reason. Most of the times, it
is due to a faulty sensor or a software problem.

Oil Sludge

The Oil Sludge problem occurs mostly due to the owner's
negligence as they fail to follow the manufacturer's
guidelines on the car engine oil change.

Electrical Problems

Volkswagens are no exception to electrical problems, and
they are not confined to any particular region. Get your car
checked right away when you face electrical issue.

Transmission

If the gears are not changing as they should be, it is a
sign of a problem with the transmission box. Take the
car for a check-up as soon as you feel this problem.