Al Masaood Mobile - Abu Dhabi
Mobile service
Are you looking for a place that will treat your car the right way? Then look no further for you can stop by Almasood. It is the best in the UAE when it comes to tire installation, vehicle repair and maintenance. It can provide all kinds of services at reasonable rates. Their trusts worthy technicians observe your car and then use modern tools to fix it. Almasood considers your problem as their own. Each step is taken with great responsibility.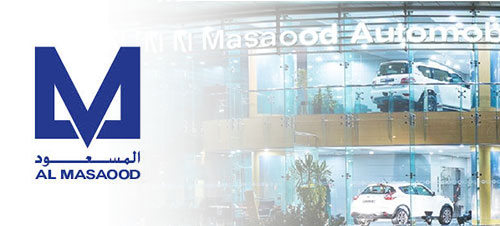 Services

available at Al Masaood Mobile - Abu Dhabi -Mobile Partner available at

A full range of garage services
Battery Change & Test

Offering battery replacement along with testing services.

Install Run Flat Tyres

Installation of run-flat tires for high-end vehicles.

Offer a Mobile Tire Fitting Service

Mobile tire fitting service at home, office, or anywhere in UAE.

Nitrogen Filling

Offering nitrogen filling for your tires.
Facilities

available at Al Masaood Mobile - Abu Dhabi -Mobile Partner

A range of customer facilities are available
Waiting Room

Offering a dedicated, air-conditioned seating room.

Men Toilets

Providing separate washrooms for the gents.

Ladies Toilet

The Ladies are provided with separate washrooms.

Child Friendly

The seating room is completely child friendly.

Air Condition

Offering air conditioned waiting area to beat the summer heat.

Beverages

Make the most of your waiting time by sipping on cold/hot beverages.

Free Wifi

Watch a video or play a game on our Free WiFi.