ZDegree Mobile - Dubai
Dubai
Zdegree Mobile Gulf Coasts Co. are easily the most reliable and trustworthy automobile service centres in the UAE. The highly professional and skilled workforce ensures quality work in the least possible time. Therefore, if you are looking for vehicle repairing or maintenance services in the UAE, Zdegree Mobile Gulf Coasts Co. are a perfect choice.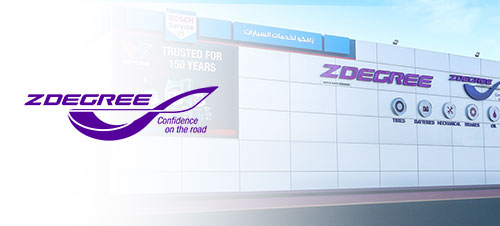 Services

available at ZDegree Mobile - Dubai -Mobile Partner available at

A full range of garage services
Battery Change & Test

Offering battery replacement along with testing services.

Puncture Repair

Get punctured tires repaired anywhere in the UAE

Install Run Flat Tyres

Installation of run-flat tires for high-end vehicles.

Offer a Mobile Tire Fitting Service

Mobile tire fitting service at home, office, or anywhere in UAE.

Nitrogen Filling

Offering nitrogen filling for your tires.

Wheel Rotation Services

Get your tires rotated to increase tire life & performance.

Wiper Change

We will swing by to repair or replace your wipers.
Facilities

available at ZDegree Mobile - Dubai -Mobile Partner

A range of customer facilities are available
Waiting Room

Offering a dedicated, air-conditioned seating room.

Men Toilets

Providing separate washrooms for the gents.

Ladies Toilet

The Ladies are provided with separate washrooms.

Child Friendly

The seating room is completely child friendly.

Air Condition

Offering air conditioned waiting area to beat the summer heat.

Beverages

Make the most of your waiting time by sipping on cold/hot beverages.

Free Wifi

Watch a video or play a game on our Free WiFi.