How to pass RTA Driving Test in UAE on the First Attempt?
For starters, if you ask people around you about clearing the RTA driving test, most of them will tell you that it is quite difficult. However, this is misleading because getting a UAE driving permit is not as hard as it sounds. All you need is a little preparation, and that is it!
The best part about clearing the RTA driving test in Dubai is that you can then use that document in more than 50 foreign countries. In a nutshell, if you pass the UAE driving test, you will then be considered a certified driver in almost all the countries of the world.
UAE now accepts driving licenses from around 36 other countries as well. Therefore, if you have a valid driving license from 36 other countries, you do not need to worry about passing the test.
For the test, the RTA set out a specific criterion that must be cleared in order for you to pass. The criteria state that you may only pass the RTA test if you do the following:
Commit fewer than 13 'minor mistakes' during the test.
Commit 0 major mistakes during the RTA test.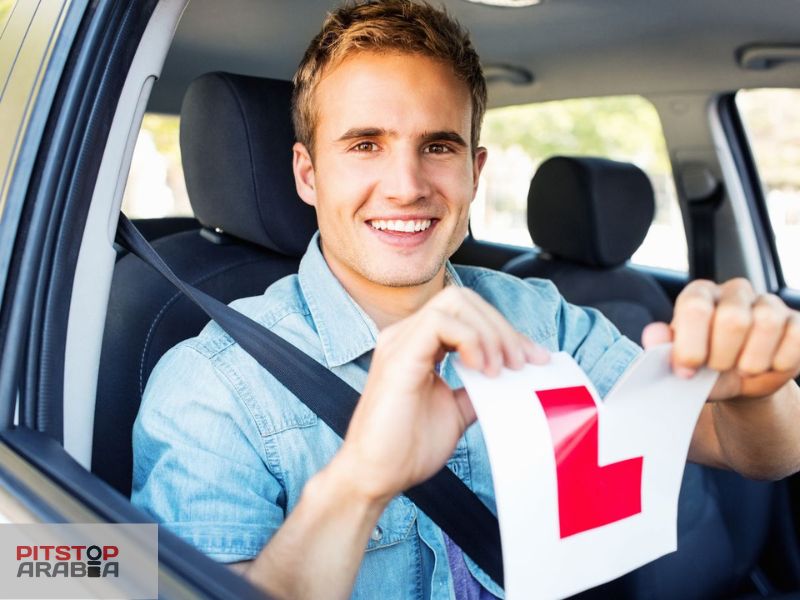 RTA Driving Test Dubai Checklist
Check the following RTA theory test checklist to be better prepared and pass the driving license test.
Before Road Driving Test Checklist
Close the car doors properly.
Adjust car seats and mirrors.
Always use seatbelts while driving.
Know how to function wipers.
Know how to operate car lights.
Check engine is functioning properly.
Check the horn is working well.
Check Mirrors At The Right Time
Check the mirrors before the Dubai driving test for a clear view of the road.
Make sure to check the mirror before braking and signaling.
Lane Change Checklist
Maintain some distance between cars.
Don't pass your vehicle into small gaps.
Never lower the speed or stop the car unnecessarily.
Drive Steadily.
Don't change direction suddenly.
Car Driving Checklist
Avoid overtaking other cars in restricted areas.
Be careful when changing lanes.
Always enter the correct lane.
Signals/Indicators Checklist
Use correct signals.
Always give a signal to other drivers on time - never too early and never too late.
Give a signal on changing lanes.
U-Turn Car Driving Checklist
Don't put pressure on the clutch pedal when approaching the intersection.
Avoid harsh braking.
Don't drive near U-turns too slow or too fast.
Checklist To Avoid When You Stop
Avoid stopping unnecessarily.
Ensure that your car tyres are under the stop lines when you park.
Always stop in the correct position.
Make sure that your car is in a stable position once you stop.
Use the handbrake when it is needed.
Road Checklist
When you see pedestrians on the road, give a way for them to move.
Don't stop your car without any reason.
Give a way for other vehicles to pass when it is needed.
Making Turn Road Marking Checklist
Always drive in the right traffic line.
Make sure to follow the road marking when turning on the road.
Maintain a single lane throughout.
Driving Position and Road Direction Checks
Don't drive too fast or slow, just drive according to the road condition.
Don't hesitate when the time starts to drive.
Don't let go of the clutch too quickly.
Always drive in a right lane and a single lane.
Never drive close to the curb.
Don't drive too much on the right side or on the left side.
Gear Checklist Before Dubai Driving Test
Use the correct gear.
Easily shift gears.
While driving never switch to neutral mode.
Make sure that after you stop the vehicle the gear is not engaged.
Car Safety Checklist
Maintain a sufficient distance from the vehicle in front of you.
Leave enough space when passing a car.
Always stop the vehicle at an appropriate distance from the other parked cars.
Reversing Checklist
When wanted to leave the parking area signal left.
If you want to check the blindspot, make a head check before leaving.

Don't hit the curb.

Ensure to exit from the right lane.
Dubai Parking Driving Test Checklist
Enter from the correct lane.
Never stop the car near layby lines.
Always position the car in the center of the parking area.
Avoid hitting the curb.
8 Tips To Pass RTA Final Road Test Dubai
The examiner in the Dubai road test can fail you because of your low confidence. Yes, you heard it right! There is no doubt that nervous drivers with a lack of confidence usually make more mistakes.
Having anxiety that how the Dubai RTA theory test will be is natural. The problem is when you let the fear overpower you. That is one of the biggest mistakes you can make and find yourself in it.
So, remind yourself that it is just a driving test that would be over in some minutes and there is nothing to be stressed over. Just stay calm and give tests confidently. Remember in mind, if you are confident and give your best then the examiner will be willing to give you a pass.
Also, keep in mind that two to three drivers are scheduled to give a Dubai driving license test together. However, remain calm, fasten your seatbelt, and let other passengers settle in their seats as well. After that, when the examiner asks you to start the driving test, start it over.
Remember To Follow the Initial Steps
The driving test begins even before you start the engine. Once you are settled in the car seat, adjust the seatbelt and mirrors. Then, wear the seatbelt and check if the passengers are settled in their seats comfortably and done wearing their seatbelts. Don't drive until all the passengers have fastened their belts. Also, Make sure that the gear and handbrake are in the right position before you start the car.
Related Article: Top Myths About Seat Belts
Maintain Speed During Road Theory Test
When you are out to drive on the road ensure that you know the speed limit. Listen to the voice in your head that keeps saying not too fast and not too slow, and you will be good. Drive confidently in a calm position at a good speed (speed within the speed limit).
Mostly, the examiners taking the driving test in UAE don't like driving too slowly. When you enter the main road, make sure you accelerate gradually to meet the speed limit.
One of the trickiest parts of driving in the UAE is to changing lanes. One of the criteria in the RTA test that examiners watch carefully is how you change lanes. When they ask you to change lanes, be careful. If you are not, then most likely you will fail the driving test. But, how can you change the lane flawlessly?
First, check both sides and rearview mirrors and ensure that the lane is clear for you. Then make your car move after checking the blindspot by turning your head and then activate the indicator. After all these steps, as soon as you change from a slow lane to a fast lane, speed up your vehicle (within the speed limit).
Take It Easy On The Brakes
Do not apply hard brakes as it is incredibly uncomfortable for the examiner and the cars behind you. Moreover, applying hard brakes show that you have little control over your vehicle and are confused.
Side Road To Main Road Road
Entering the main road is an integral part of the RTA driving test in Dubai. Therefore, before entering the main road, first, check your side mirrors. Immediately afterward, perform a blind spot check. Ignoring these two things is a proven fatal mistake that will result in failure. So, never make this mistake.
Examiner checks if your vehicle is in control or not. But, how he checks this? First, the examiner examines how you apply the brake and hold the steering wheel. When you constantly apply hard brakes and turn on your hazard lights if you see nearby traffic signs or another vehicle ahead, it shows you're not confident.
Taking control of a vehicle begins with slowing down smoothly. Other than that? You can place your hands on the steering wheel using the 9 and 3 o'clock technique.
In the test, if you are asked to park your car, please make sure that you never park in front of an entrance or a gate. Another mistake that most people do in driving theory tests is they press the accelerator in neutral after the test is over. This will only lead to automatic failure. So, It is ideal for parking in a designated parking spot or parallel to the road.
OTHER MINOR THINGS
While taking a U-turn, slow down your car and always use your indicators. If you are entering a roundabout, make sure that no vehicle is coming from the right side. Then safely enter the roundabout and use indicators while exiting it.