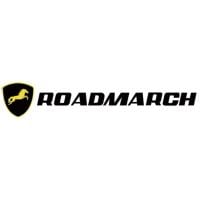 RoadMarch Tyres
If you are reading this content, there is no doubt that you are on the lookout for quality tyres in the UAE. PitStopArabia is a one-stop tyre shop that offers tires from leading tire manufacturers, including Michelin, Yokohama, and Pirelli. We provide tires from over 50 brands, making us one of the biggest tire retailers in the Middle East region. Talking about tyre brands, PitStopArabia now brings another manufacturer to consumers in the UAE. ... Read more
RoadMarch is a Chinese tyre brand that is quickly making a name for itself. Don't let its Chinese origins put you off from buying their tires. The company has made tremendous strides in ensuring quality and meeting the international standards for tyres. Whether you are in the Middle East or the Americas, RoadMarch offers reliable and quality tires everywhere.
RoadMarch Tyres UAE – Fulfilling Every Purpose
As mentioned earlier, RoadMarch is not just another Chinese brand. It is committed to quality and meeting international standards, making it are a worthwhile investment. The best thing about the brand is that it is cost-effective and caters to every type of vehicles, including commercial vans. If you own an SUV or a high-end performance vehicle, you can easily find a reliable RoadMarch tire to go with your car. It won't be long until you see RoadMarch on the list of top tire brands in the world.
RoadMarch Tyres - Buy Online Now in UAE
Realizing the growing popularity of RoadMarch and the quality of its products, PitStopArabia is now offering consumers a chance to buy their tires from our platform. Simply select your desired tyre, proceed to check out, enter the relevant information, and have your tires delivered anywhere in the UAE. Our extensive network of tire installers allows you to have the tyres at a garage that is more convenient to you.
Read less
Available Road March Tires