1.

PROVIDE
YOUR DETAILS

2.

SELECT FROM
THE BEST DEALS WE SHARE

3.

RECEIVE YOUR
INSURANCE POLICY
See all Offers
CAR INSURANCE IN
DUBAI, UAE
Car insurance or auto insurance is a service agreement between the vehicle owner and the insurance provider. In exchange for a premium, the insurer provides financial protection to the policyholder in the event of an accident, damage to the property or health of the driver or passenger of the vehicle. This can also include damage incurred to other parties by the policy holder's vehicle.
Like most countries, car insurance in UAE is mandated by the government. This includes two major types of plans, Comprehensive and Third-Party Insurance. Depending on the plan, the policy offers a range of benefits to the vehicle owner such as property, liability, and medical. These coverages can be customized by adding more features into the plan. At PitStopArabia, we provide financial and legal counseling to car owners when choosing a plan or insurance provider. To help vehicle owners find the right insurance plan, PitStop Arabia connects them with a vast network of top car insurance providers in the UAE based on their preferences and risk capacity.
BENEFITS OF HAVING CAR INSURANCE IN UAE
Excellent financial protection against damage to the car or loss of vehicle

Provides unlimited liability to the owner in case of third-party injury or death.

Gives a great peace of mind to the policy holder and passengers when driving the vehicle

Option to purchase Add-Ons for additional security and safety of the owner and vehicle

Geographical coverage to extended regions covering jurisdictions outside of UAE

Coverage against social perils such as riots, vandalism, arson, and other malicious acts
With PitstopArabia you get financial safety of your vehicle and property

Offers indemnity for property damage associated with third-party

Financial security in case of accidents, theft, and natural catastrophes

Emergency replacement allowing car owners to receive substitute vehicle

Off-road coverage allows car owners to drive their cars in desert terrains

Latest reforms provide a high level of transparency to the policy holder from the insurer
SIMPLE STEPS TO CLAIM YOUR
CAR INSURANCE

IN UAE?

Being one of the most trusted insurance network in the UAE, PitStop Arabia maintainsa strict adherence to UAE insurance laws and policies. To help policy holders benefit from a fast and transparent claim process, here are 6 simple steps that must be followed.
1- ESTABLISH CONTACT WITH THE INSURER

Getting the claim processed demands a quick response from the policy holder. To secure a fast claim settlement, make sure you waste no time and establish contact with the insurer right away. PitStop Arabia will keep updated through SMS at every stage of the process.

2- PROVIDE ALL DETAILS OF THE INCIDENT

Getting the right information through is imperative to secure a swift settlement. Do not miss any details as they may prove vital in supporting your claim. This includes full name of policy holder, policy ID, duration, and the exact date and time of the incident. You will also share the driver's license and license plate number of the parties involved.

3- FILE A COMPLAINT IN THE NEAREST POLICE STATION

Claims related to theft or accident will require an FIR. To get and FIR registered you must visit the nearest police station and file a complaint. Ask for a copy of the complaint as proof for the insurance providers.

4- NOTE ADDITIONAL DETAILS

This may include several key details that are vital to a successful claim process. Details such as names and badge numbers of law enforcement officers who responded to the incident, names of the third party members involved, and important details on the weather condition etc.

5- WAIT FOR THE SURVEYOR'S REPORT

After providing all the necessary details for the claim, wait for the surveyor assigned to your case. The surveyor will assess the legitimacy of your claim by inspecting the vehicle and investigating the parties involved.

6- RECEIVE YOUR SETTLEMENT

A report will be issued by the surveyor and insurer will apply the terms and conditions of the chosen plan. This will cover the damage, actual cost of repair, and other liabilities associated with the settlement claim.
Types of
Car Insurance

in UAE
Comprehensive Car Insurance
Protection against Third Party Liability

Damages from the car owner

Damages from Fire and Theft

Personal accidents for Driver and Passengers
Calamities both man-made and natural

Third-party Liability Car Insurance
Required by UAE Law

Affordable and compatible with
add-ons
Protection against
third-party liabilities
What Does
Car Insurance

Include?
BASIC COVERAGE
Financial compensation of repair charges if insured car breaks down during journey

Towing assistance for insured cars in case of accident or breakdown

Car extraction or removal through crane in case of accident or breakdown

Tyre replacement services in case of flat tyre during journey

Dead battery assistance in case batteries dies out in the middle of journey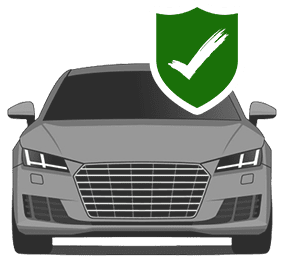 ADDITIONAL COVERAGE
You get the option to add 5-year agency repair coverage into your plan

Personal accidental coverage gives financial compensation to the driver or passenger in event of accident that leads to death or physical injury.

Provides coverage for medical expenses for driver/passenger with 24 hours of accident

Offers coverage of damages sustained by the vehicle if driven off-road

Recovery services for breakdown/accident of vehicle such as vehicle towing, tyre replacement, battery jump-start, etc.

Financial compensation for loss or damage of personal belongings in the insured vehicle

Provides cost coverage for replacement of locks if car keys are stolen or lost

Enhances insurance claim coverage in areas outside of UAE by extending territory to GCC countries such as Saudi Arabia, Oman. Kuwait, Bahrain and Qatar.

Complete financial coverage of new vehicle if less than six months old

Comprehensive coverage of vehicle damaged due to natural calamities such as storms, floods, and heatwave.

Offers complete cost coverage of paint-less dent removal andwindscreen replacement

Car rental service when your vehicle is being serviced/repaired in the workshop
What Does
Car insurance

Not Include?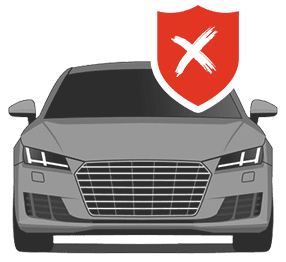 Insurance does not cover general maintenance of the vehicle

Your vehicle's mechanical repairs in case of accident will depend on the manufacture warranty

Insurance is void if the insured owner or any other person with knowledge or the insured is driving the vehicle under the influence of alcohol, drugs or any intoxicating substance

Damage to the engine as a result of oil leakage

The insurance does not cover damages if the insured vehicle was driven by someone without valid driving license

If the insured vehicle, its driver, or passengers sustains any damage as a result of war, invasion, terror attacks, foreign enemy action, mutiny, hostilities, radiation, or nuclear material

Deliberate accidental loss as a result of foul play.
UAE's Top
Car Insurance

Companies
AXA Car Insurance

Ranked as No.1 global insurance brand in the World, AXA Car Insurance company brings top quality auto-insurance through some of the most well optimized coverage plans for automobile owners in UAE.

Adamjee Insurance

Adamjee is one of the most trusted insurance companies in the GCC. It has a massive footprint in UAE and offers an array of specializes and broad spectrum insurance plans for automobiles.

Noor Takaful Insurance

Known for the most efficient insurance claim services, Noor Takaful Insurance company is primarily centered on Islamic sharia laws and offers an array of features with customized insurance plans.

AMAN Insurance

Aman Insurance is another top ranking insurance companies in the UAE, offering car, fire, and marine coverages. AMAN covers comprehensive as well as third party liabilities with numerous add-ons.

Union Insurance Company

Established in 1998, Union Insurance Company quickly spanned across the UAE by building a strong corporate footprint in the region. The Company is best known for its customizable and affordable plans.

AIG Car Insurance

AIG Car Insurance offers some of the most well-rounded auto insurance coverages, built around the safety and wellbeing of the owner. The company operates a network of Grade A workshops all around UAE

AlWathba National Insurance

Wathba is another car insurance giant highly recommended by international reinsurers. The company operates in a large territory, covering states such as Dubai, Abu Dhabi, Al Ain, and Sharjah.

Al Sagr National Insurance

Al Sagar lists among the leading car insurance companies in the GCC, particularly UAE, Saudi Arabia & Jordan. The Company's products include TPI and comprehensive car insurance based on UAE standards

Watania Insurance

Being a Takaful company, Watania Insurance offers a wide range of car insurance coverages with highly efficient additional plans, repair features for garage and premium garage in its packages.
Calculating Your
Car Insurance
Purpose of Your Car Usage

Your Claims History

Number of Driving Years
Car Manufacturer Make and Model

Car's Manufacture Year?

Market Value of the Vehicle
DOCUMENTS TO GET YOUR
Car Insured
Here at Pitstop Arabia you only have to provide some basic information to register for car insurance. This includes car details, such as year of manufacture, place of registration, and estimated value of vehicle. Personal details include name, DOB, nationality, contact information,country of first driver license, and years that you have driven without car insurance.
Usage of Vehicle

Claim Record of Car

Years the Car has Driven
Manufacturer and Model

Manufacture Year of the Car

Market Value of the Car
FILLING YOUR
CLAIM
Submitting your claim is even simpler. You only have to contact our support team and we will immediately assign a dedicated insurance representative to process your claim right away
You only have to tell what happened and our experts will take it from there. It is completely hassle free and covers all touch points of the policy.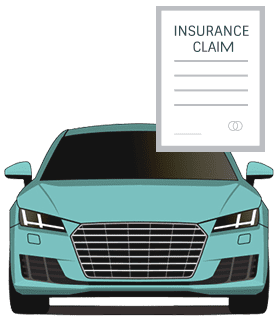 Why Get Your
Car Insured
The biggest car insurance hub in the UAE

Permanent liaisons with global network of car insurance providers

Personalized quotes based on customer's risk-capacity

A leading automobile service provider in UAE

Hassle free coverage with dedicated assistance

Complimentary services such as tyre replacement

SMS updates on every stage of the insurance registration and claim

Largest range of additional covers for your vehicle

Avail special discounts on tyre purchases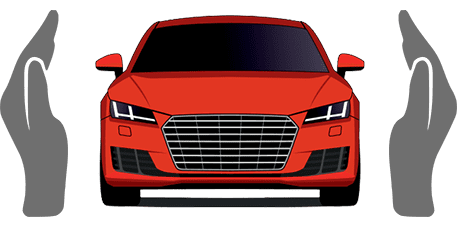 faqs
What is Car Insurance in UAE?

Car insurance is basically a service agreement that offers you financial protection against loss of your vehicle, its property, your health, and damage incurred to other parties by your vehicle. Fortunately, car insurance is mandatory in UAE and comes in two forms of plans, Comprehensive or Third-Party insurance. Having an insured vehicle in the UAE allows you remain safe and secure in case of any unfortunate unforeseen events. To get more customized coverage, you can select different add-on features in your plan depending on your risk capacity, region and other security and financial preferences.

What are the Two Types of Car Insurance Plans?

Comprehensive Car Insurance

Comprehensive coverage is a broad spectrum plan that covers all essential financial coverages in the most probable events for vehicle owners in UAE. This includes damages sustained by your car, driver, or passenger in event of accident, fire, theft and other man-made calamities. While it covers third-party insurance, getting a full featured coverage by combining insurance add-ons is highly recommended for your safety and protection.

Third-Party Insurance

Third-Party insurance is another type of basic insurance plan that offers coverage to another party if damaged by your vehicle. This kind of insurance does not cover damages sustained by your car and is mandatory by the UAE Law. Third-Party insurance is quite affordable in contrast to comprehensive insurance policy and protects you against most liabilities towards third party such as personal injury or property damage.

What Are the Benefits of Getting Online Car Insurance in UAE?

While car insurance has often been labelled as just another scheme to rip off new car owners, over the years it has proved quite handy, especially in countries such as UAE where the law makes it mandatory. Sadly, there has been many misleading arguments in the past that has left car owners reluctant in registering their vehicles with a sound and secure insurance plan aside from the Third-Party Insurance. Getting your vehicle insured in UAE gives you the ultimate satisfaction of driving safely and enjoying the risk-value of your vehicle. Registering a car insurance plan online is even more beneficial as you get the privilege of the same services without visiting any agent, exchanging calls, sending paperwork, or waiting for respondents at the insurance center. You will still get the same premium services and become eligible to different discounts for various packages.Through PitStop-Arabia.com, you will get customized quotes and the fastest customer service with step by step updates on each stage of the processing. With Live Support our insurance partner takes pride in helping clients providing dedicated assistance for every question they have about insurance plans and other related queries.

What are the Documents Required for a Car Insurance in UAE?

To purchase car insurance in UAE, you will need some basic documents to register your vehicle with the insurance provider. The number of documents may vary depending on the manufacturer and condition of the vehicle. Below is the list of document required for different types of vehicles and insurance policies.



1. Normal Car Insurance Renewal:

Emirates ID
Driving License
Car Registration Card

2. Brand-New Vehicle Insurance:

Emirates ID
Driving License
Showroom Quotation
Bank Approval Letter (If bank financed)

3. Insurance for Second Hand Cars:

Emirates ID
Driving License
Owner's previous Registration Card or Possession Certificate or Transfer Certificate
Car Photos
Passing Certificate of vehicle check

4. If Car Insurance Expired:

Emirates ID
Driving License
Car registration
Passing certificate of vehicle check
Dated Car Photos
A Physical survey, known as a car inspection done by the insurance company is also needed if the auto insurance has been expired for more than 1 month

5. From Third-Party Car Insurance to Comprehensive Car Insurance:

Emirates ID
Driving License
Car registration
Physical Inspection from the insurance company. In some cases, no physical inspection is needed if car photos and passing certificate are presented

6. For Comprehensive Car Insurance:

Emirates ID
Driving License
Car registration
Passing certificate of vehicle check

7. For Agency Repair:

Emirates ID
Driving License
Car registration
Proof of no claim certificate. (in case it is your third year of agency repair, you will need to present your last year's policy schedule.
Reviews
It was surprisingly easy and fast. I requested a car insurance quote and got multiple options within the next few minutes. All the options were captivating which is suitable for me to settle with any one of them. I would surely recommend it to friends.

review by

Christopher Obrien

Simplest services for car insurance I ever received. They are quite professional and committed to what they do. The communication was flawless as they listened to all my requirements and suggested a solution that is perfect for me, Thanks a lot for the efforts.

I never thought getting my car insured would be this much hassle-free. I appreciate their quick response and detailed orientation by the advisor. The quote suffices my needs. Overall, it was a wonderful experience.

To my surprise, they quote a lot cheaper than my existing policy. Saving on car insurance was once a dream as every other service calculates almost equal to your existing premium. Finally, I am enjoying paying for it.

Thumbs up to the competent team of this car insurance service as they dearly clarify my doubts and offered the most sought-through insurance policy. I have already passed on the word about them around my family and friends.