1.

Enter Your
Detail

2.

Receive Your
Quotes

3.

Choose Your
Garage

4.

Leave your
Feedback
Find a specialist local garage in a few clicks
| | |
| --- | --- |
| | Tell us what needs fixing in your car and we will find you the best local garage and the most competitive prices |
| | Sit back and relax. You will be contacted by specialist garages near you with their best prices |
| | Once you have received the quotes from our specialist mechanics, choose the garage for the service you require. |
| | Once the job is finished, please leave a review for the garage you chose and provide PitStopArabia.com some feedback as well |


By:

Ayshah Muhammad

22 Sep, 2020

By:

Ahmed Rostom

22 Sep, 2020

By:

Nadeem Bakshi

22 Sep, 2020

By:

Hafiz Zafar

22 Sep, 2020

By:

Lynn Fraser

08 Jun, 2023
Reasons to Consider PitstopArabia for

Lincoln

Repair And Maintenance Services

Our workshops and technicians are qualified for any Lincoln repair from a simple oil change service to a full engine rebuild. We carry out Lincoln repair Dubai with genuine or aftermarket parts when available. Although we recommend using genuine parts for Lincoln repair you are in complete control of what parts you would like to replace. We don't replace any parts without providing you with a quotation and taking your approval first.
Competitive Pricing

We offer reasonable compared to the market and offer full transparency.

Mobile Mechanic

Do not miss the chance to avail our mobile mechanic services at your doorstep.

Comprehensive Solutions

The team focuses on every minor and major detail to fix the issue in your car.

Commitment to Quality

Our team is exceptionally devoted and makes sure the quality of repair is outstanding.

Convenience

You can always find us through our app or can reach out to us through our website.

Extensive network

All of our garages throughout the UAE are interlinked with the best-trained mechanics.
Lincoln

Car Repair services in UAE

UAE is known as a center for all automobile businesses in the world. The country is recognized for inventing various car models, and companies all across the globe want to join hands in this business due to the increasing demand for cars. Lincoln Continental being quite popular as a luxury car in Dubai. Anyone who buys a luxury car like Lincoln would double-check to see if the vehicle receives the best care when it comes to service and repair in Dubai. This is why PitStop Arabia should be one of the top choices when looking for Lincoln service in Dubai. Using a dependable garage like PitStop will help to ensure that your Lincoln vehicle will never let you down on the road, thanks to the expertise of the mechanics.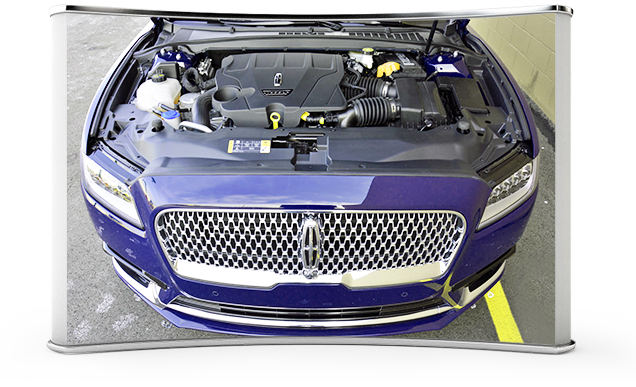 Why Choose Lincoln
Certified


Car Repair Service?

PitStop Arabia helps you choose the best garage for your Lincoln and Repair your Lincoln without letting you leave home or work. Our recovery driver will pick up your car at your chosen time and location, service or repair it & deliver it back to you with a labor warranty on any work carried out. Lincoln repair Dubai with complete peace of mind. Every Lincoln service comes with a full vehicle health check. Our approved garages have the latest equipment, allowing our qualified Lincoln specialists to diagnose any problems quickly and efficiently. Lincoln repair and Lincoln service can be very expensive with the main agencies that's why we are here to make the repair more affordable as well as making it hassle-free for you.
Superior Training

PitStopArabia has a team of top mechanics on board that has been factory-trained and only use OEM-certified components.

Genuine Parts

Workshops and garages on our panel only use cutting edge technologies and genuine OEM components for high performance.

Cost Saving

Numerous workshops may price you lower and it might tempt you to visit them, but your easy way out can go wrong.
Let us take care of your Lincoln service Dubai from start to finish so you can sit back and relax. Your car is very important for you in your day-to-day life. Your Lincoln takes you anywhere you want to go. Your car looks after you and that is why we believe it is important that you look after your Lincoln.
Most
Common

Repair Issues you may face

A good car like Lincoln needs timely repair services from time to time. Though the car is strongly built with advanced American engineering, the tangible components have a life and cannot be overused. That being said, some issues are slightly common in Lincoln and are known to cause trouble for owners for a long time. Manufacturers often are questioned because of the sample problems that are faced continuously, Lincoln has been actively improving the vehicles to overcome these issues.
Electrical Problems

Owners have reported issues with the power automatic window switch, air conditioning controls, power-adjustable driver's seat, and cruise control. Each of these problems can be the result of a faulty motor, corroded wiring, or wear and tear.

Engine Issues

In some cases, an engine does not start. The manifold can leak and cause engine coolant to be burned. This creates a serious risk of overheating. Town Cars from the late1990s and early 2000s have become notorious for faulty fuel pumps.