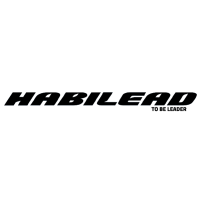 Habilead Tyres Dubai - An industry Leader in Tyre Manufacturing Industry
Finding a reliable tyre brand for your vehicle is surely difficult when you have to select from a huge list of manufacturers. Among the various known brands, Habilead Tyres is the one that is committed to excel in the market and earn a reputable name around the globe.
Habilead is a proud brand of Shandong Huasheng Rubber Co. that was founded in 1994. Being a newly established brand in the rubber manufacturing industry, the company has grown by leaps and bound. ... Read more
It has expanded its business to a top-notch variety of tyre brands that bears quality material, superior structure to ensure a strong road grip and safe driving.
h2>What different Habilead Tyres offer?
Habilead brings forward an enticing collection of tyre brands that have a matchless road grip and durability. The variety of Habilead Tyres accommodates the commercial and heavy-weight vehicles as well as the small passenger cars.
Finding a right pair of tyres is hard in UAE specifically in Dubai when you have to select from a huge variety of top brands. According to the hot and dry weather conditions of the UAE, Habilead tyres seems to be a perfect match when you have to travel a long distance in the scorching heat of summer.
Order Habilead Tyres from PitStopArabia in UAE
PitStopArabia is committed to bringing top brands like Habilead tyres to the UAE to help you select and install the kind of tyres that are perfect for the vehicle they own. The people usually search a set of tyres by a brand recommended by their car manufacturer. But, we give them the freedom to find quality tyres by a brand they like according to the recommended tyre sizes.
Habilead Tyres are now available at our store. Call us to know more or order these unmatched rubber products with our on-site installation services.
Read less