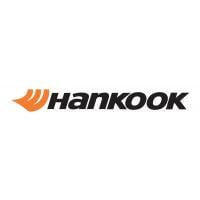 Hankook Tyres UAE
Hankook brand is the first Korean tyre company produced in 1941. Today, Hankook tyre has become one of the 7th largest tire companies in the world, with a presence in over 180 countries globally. This Korean tire is considered to be a highly respected brand among car enthusiasts mainly because of its high-tech products. Through innovation and progressive global positioning, the company has grown to become one of the premier tire companies in the market. ... Read more
After passing time, strategic investment in skilled labor has allowed the company to enhance its global competitiveness and strengthen its capacity for growth. Widely known for its bias-ply tire and radial tire production, Hankook tire has become the brand of choice for various automakers.
With production facilities located in South Korea, China, Hungary, Indonesia, and the United States, the company has been able to consistently produce 94 million units every year, on top of its production and distribution of alloy wheels, batteries, and brake pads.
The company is dedicated to offering a safe, comfortable, and pleasant driving experience. Calling the tire products "Driving Emotion", the company wants the drivers to experience and feel the excitement behind the wheel. So, if you are looking to buy Hankook tyres online in UAE, there is only one place where you can find the best prices – PitStopArabia, your all-in-one tyre supplier in Dubai, Abu Dhabi, and the UAE.
Buy Hankook Tyres Dubai, UAE
There are plenty of reasons why drivers, experts, and automobile companies choose Hankook tyres in the UAE. Dubai, Abu Dhabi, and the rest of the UAE residents experience extreme heat during the summer. This heat can cause tires to fail. To prevent this, Hankook has designed tires with an inner liner that keeps high-pressure air inside the tyre. The inner liner works as a substitute for the inner tube, preventing air from seeping out of the tire.
The tires are also designed with a highly durable carcass, which is composed of layers upon layers of tire cord. Hankook has developed a carcass that can readily absorb the internal air pressure, shock, and weight that the tyre experiences throughout its lifetime.
If you are searching for Hankook tyres near me, then your search comes to an end! PitStopArabia is partnered with leading tire manufacturers around the world so that our UAE clients can easily get all the best tires available at the best prices. So, you can be sure about the reliability and authenticity of our products as the tires get directly delivered from the main brand.
Hankook Tyres Price in UAE
PitStopArabia is a full-service tyre supplier operating in the UAE. Through our online platform, customers can browse through a wide array of products, and choose the tire that is perfect for their vehicle. We have partnered with the leading manufacturers in the world, to bring our customers top-notch products at unparalleled prices.
In the UAE, we are proud to be known as one of the most trusted and eligible Hankook tire providers in Dubai. Furthermore, we also offer tyre installation, balancing, and disposal of old tyres. You can rely on us to supply you with authentic Hankook tyres at ultra-competitive prices and with free delivery. Contact us today to get more information about services or to know about any Hankook tire discounts and order your desired tyres.
Read less