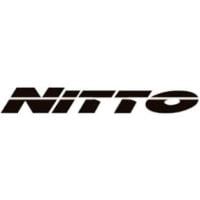 Equip your car with performance-grade Nitto tires
Nitto is a brand that is synonymous to performance. Founded in 1949, the company has been at the forefront of innovation, conceptualising and developing tires for car owners who are passionate about performance, for consummate drivers who wish to get the most out of their vehicle. From racing competition variants to all-terrain tires, the company has developed products that are sought after by enthusiasts from all around the globe. ... Read more
The signature Nitto design: Radical, progressive treads for improved traction and control
With Nitto tires, Dubai and UAE drivers can expect a better performance from their cars. This is due to Nitto's revolutionary production process. One of the aspects that make Nitto wheels different from those of its competitors is their radical design. By merging modern aesthetics with advanced technology and scientific research, the company has been able to introduce new tire sizing and compounds along with new treads that promise improved performance, whether on the trail or the track.
Through computer-generated designs, Nitto engineers have been able to eliminate unwanted tire responses, while improving noise reduction. This results in a better, smoother, more comfortable driving experience. Using polymer tread compounds, they have also been able to improve tread life, while boosting traction and control over dry and wet surfaces, for improved safety on the road.
Looking for Nitto tires? Dubai and UAE car enthusiasts can find all they need right here
PitStopArabia combines all the conveniences of an online shop in Dubai with the choice selection of a major UAE retailer. We offer an ever-growing selection of tires, from the top brands internationally. We have more than 70 locations across the UAE, and over 1,500 tire sizes. If you are looking for a specific type of tire, from a global manufacturer, you can be sure that we have what you need.
More importantly, we offer the option for you order and pay online. Just search for the tire you need on our website, and pay for your purchase using your secure online payment process. Whether you are in Dubai or anywhere in the UAE, you can easily retrieve your tires and have them fitted right away!
Read less
Available Nitto Tires
Temporary stock is unavailable