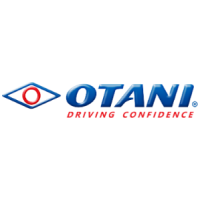 Buy Otani tyres Online in Dubai, Sharjah, & Abu Dhabi, UAE at the Best Prices
Otani tyres have long been known for great products in the Truck and Bus (TBR) segment. They are currently Thailand's top tyre producers now both in the TBR as well as the passenger car segment. ... Read more
Otani had wide range to sizes available fro all tyre of Cars and SUV's designed to provide comfort and long life at a value price.
If you want to experience the same level of performance at a Value price, get your Otani tires in, Dubai, Abu Dhabi, and Sharjah from – PitStopArabia.
Superior Control and Traction from the Best Otani Tires in the UAE Market Today
We assure you best prices for Otani tires in the UAE so that you can easily access a product range manufactured by globally acclaimed companies. We are proud of establishing corporate terms with the manufacturer in order to offer quality products at the best price to our customers.
PitStopArabia is committed to offering the best quality at best rates. We pursue setting up lower prices without compromising the quality standards. In return, we achieve customer loyalty. We have an affiliation with manufacturers, we are able to achieve unbeatable Otani tires prices.
The Best Place to Find Dunlop Tires Online in Dubai, UAE
With our web portal, we are easing the process of selecting suitable tires for your vehicle. At PitStopArabia, you can find tires with respect to the size or the vehicle you own. Indicate the size of your order, and our online calculator will automatically give you the best price for it. If you agree with it, you can easily go to checkout and pay for your order online.
Our web portal supports a wide array of secure payment facilities, so you can pay for your Otani tires with either credit or debit card, whether you are in Sharjah, Dubai, or anywhere in the UAE. Your search to find Otani tyres online ends here, at PitStopArabia. Your one-stop shop in UAE for your tyre needs.
Read less