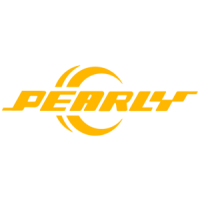 Pearly tires in Dubai, Sharjah, & Abu Dhabi, UAE at the best prices online
Pearly Tyre is a growing name among tire brands, especially in the Middle East. Due to its growing popularity and demand, the company, now, has more than 20 franchises in the Middle East. The company is based in China but do not let this cast any doubt over its quality. Like countless other Chinese brands, Pearly upholds the highest standards of quality. The tires are also according to the specifications issued by relevant authorities in the UAE.
... Read more
Besides their superior quality, it is the pricing that makes Pearly a highly sought after brand in the UAE. Despite their quality and performance characteristics, the tires are priced considerably lower than top tier brands. In short, you will be getting premium quality and performance at a very competitive price. Besides it, Pearly is now also making its presence felt in other countries, a sign of its growing popularity.
Pearly – Quality, Performance, and Safety at a Budget
Pearly has greatly improved its line of products over the years. If you are looking for tires for your standard sedan, SUV or even a commercial van, it will not disappoint you. The company offers a wide variety of tires designed for vehicles with distinct needs. While recognizing the fact that no road surface is the same, it manufactures highly specialized tires for driving in deserts, mountains, mud, or wet surfaces.
Pearly is surely making a good name for itself when it comes to tires. A lot of car owners in the UAE and the Middle East are opting for this brand. Recognizing the rising popularity, the company, as mentioned above, has opened 20 franchises. The tires are built using environment friendly materials and the latest technology. Even if you have a high-end vehicle, you can equip it with Pearly without worrying about safety or performance.
Pearly at PitStopArabia – Anywhere, Anytime in the UAE
Along with a wide variety of top quality tire brands, PitStopArabia is now offering tires from Pearly. If you are on the lookout for reliable yet inexpensive tires, we would suggest you take a look at Pearly. After you have made your mind, simply move to the checkout page and enter your relevant information. PitStopArabia will deliver-install your tires at any location of your choice in the UAE.
Read less