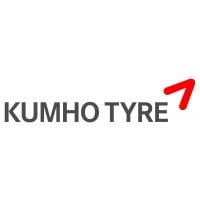 Kumho Tyres Dubai
For those who follow motorsports, Kumho is a familiar brand with a strong presence in numerous events. As the official tyre supplier of the Auto GP open-wheel race series, the company has set the tone for other competitors to follow, with its incredible performance on the race track. Providing uncompromising grip and control, Kumho tires have competed and won in countless races, including the highly prestigious Le Mans 24 Hours. ... Read more
Today, it is one of the premier tyre brands in the world, translating its success in motor sports into cutting edge mobility innovations that improve safety, comfort, and control of every day driving. If you are looking for great prices for Kumho tyres, Dubai is home to one of the most trusted names in the region when it comes to tyre supplies – PitStopArabia.
Buy Kumho Tires at Best Prices in UAE
PitStopArabia is the leading source of world-class tyres in the country today, offering a wide range of brands and tyre types to meet every need and application. We have partnered with the biggest tyre manufacturers globally to give Dubai and UAE drivers access to world-class mobility products at affordable prices. To ensure quality, we make sure that the tyres we offer follow the requirements of the Gulf Standards Organization. As such, our customers can have peace of mind knowing that their purchases are up to par with international standards.
When you order Kumho tires in Dubai from us, we will take care of the shipment and installation of your new set of wheels for you. To ensure that your fresh set fits perfectly, we can perform professional wheel balancing, so that your tires do not wear out too quickly. Finally, we can take care of the disposal of your old tyres, so you won't have to do it. From start to finish, we have got you covered.
ONLINE KUMHO TYRE PRICE IN UAE
Kumho tire is suitable for all type of vehicles including passenger cars, SUVs, trucks, and vans. Its high-end technology allows cars to drive vehicle smoothly even with a flat tyre. Besides being cost-effective, Kumho Tyres Dubai are durable, lasting for many years, so drivers can get real value for their money.
PitStopArabia team is dedicated to offer the most comprtitve kumho tire price in Dubai, UAE without compromising the quality. Now, you can easily order online kumho tires from us and our certified technicians will handle the installation of your new tires. Through the use of F3 technology, Kumho produces tyres that are more aerodynamic, perform better, and cost less than competitor's tyres. With the XRP technology, Kumho Tyres maintains its integrity even when the air pressure on a tyre is lost. This makes Kumho Tyres a preferred choice for drivers in Sharjah, Dubai, and Abu Dhabi.
Ready to purchase a new set of Kumho wheels for your car? Browse our selection and product prices today! If you need professional assistance, feel free to contact us at +971 4 432 7676. Our team in Dubai will be more than happy to take your call.
Read less