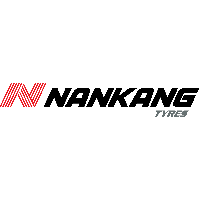 Nankang Tyres
Nankang Rubber Tyre Company is a world-class leading tyre manufacturer established in 1940, upon Japanese manufacturing technology. Having the amazing history of all tire manufacturers in Taiwan, Nankang tire development increased via the establishment of the Hsinfung Plant in 1973.
First Nankang products were produced in Jiangsu province in September 2003, marking Nankang's entry into mainland China. The company continues to expand production plants, producing ultra-high performance radial tyres, passenger tyres, light truck radials, and 4WD tires for the global market. ... Read more
With over 60 years of continuous effort, Nankang tires have proven themselves to be valuable not only in developing durable products but also bringing many global awards in Quality assurance. The team is dedicated to keeping up with the advancement of innovative technology and product quality control.
So, the Nankang tires made in Taiwan tested to last for a longer period even in severe road conditions. They have a name in the motorsport industry. However, the products of the Nankang brand have excellent braking control and enduring strength which offers any type of model the best car performance in every environment. This tire brand has been gaining popularity all over the world, and its tyres are also being seen on the roads of the UAE as well.
Car owners in the United Arab Emirates are seen by the authorities fitting Nankang tyres to their cars to enjoy a seamless driving experience.
Buy Nankang Tyres Online in UAE - PitStopArabia
Nankang brand has been proudly marketed and proved itself in the UAE tyre market. Their tyres are developed successfully in a way that earns the reputation of providing confident driving while handling any demanding driving conditions. TThe company aims to strive for excellence by giving drivers the best possible solutions of the highest quality, performance, and safety standards.
It would be one of the picks amongst the leading tire manufacturers around the world and hold a good reputation in the tyre market for its products. Tires provided by this manufacturer to a global customers are known for their outstanding performance, innovative designs, and amazing features.
The PitStopArabia team is very much dedicated to offering exceptional services to all our customers. Our company is a dynamic and growing brand at the forefront of the tyre market, providing a complete service to both trade and retail customers.
We are a leading tyre provider for Nankang tires in Dubai, Abu Dhabi, and all over the UAE. So, no doubt, the Nankang tyre is widely acknowledged as the best tire brand in the UAE, giving you exceptional grip and durability without sacrificing quality.
Nankang Tyre Price in UAE
PitStopArabia is a proud partner of Nankang tyres to help you avail quality rich tyres nearest to your home or office. We display a premier variety of world-class tire brands to help you get them in your town at affordable prices. our close affiliation with top manufacturers allows you to skip importing reliable products and paying heaving shipping charges for them.
We believe in making top brands available for our valued customers in the auto industry. At PitStopArabia, you never have to face difficulty in getting tyres from prominent brands. An entire variety is displayed on our website. you can either find them by size or vehicle. Additionally, you can click the respective brand logo to browse the tyre sizes available by that specific manufacturer.
Our prices include shipping, handling, and installation charges as well. So, you never have to worry about paying anything extra. Order a set of tyres from one of our professional workshops near you and have the luxury of quick and hassle-free installation. To find out more about our services or an extended network of workshops, please don't hesitate to call us.
Read less