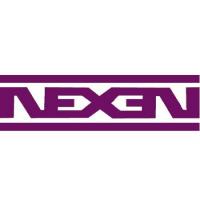 Nexen Tyres UAE
Nexen tire is manufactured by the tire manufacturing company by Heung-A Tire Company in 1942. The company has achieved an excellent reputation in the tyre industry for providing high-quality tyres. This is something that their workers are working on day and night for the past 75+ years for their global clients. Over some years, it has become one of the best brands that have gained worldwide recognition for designing innovative products. ... Read more
Currently, the Nexen Tyre company has three manufacturing plants in Korea and China and has established a global R&D network in the U.S., China, and Germany. With a central research institute in our domestic country, the company is rapidly responding to ever-changing market needs by developing products of distinctive quality and outstanding performance.
So, Whether you own SUV, sedan, or passenger car, Nexen offers a variety of tyres that are best suited to all types of vehicles. As part of its mission, the brand strives to create the "Next Century Tire" to ensure that cars can perform at their best.
The company has proven itself a match against world-renowned brands Hankook and Kumho, by providing cutting-edge tyres and mobility solutions that push the envelope of innovation. This company was the first one to develop V-shaped directional tires in its home country of Korea and is a pioneering figure in utilizing advanced nanotechnology in improving mobility products.
Buy Nexen Tyres In Dubai - Online Nexen Tyre Price In UAE
For some years, Nexen tire has proved its value in the industry and is always at the forefront of tire excellence and innovation. They are known for providing top-quality and durable Nexen tires with the best customer satisfaction service.
The Nexen products should be the first choice for people who prefer performance over other aspects. They are designed to give a smooth, silent, and highly comfortable ride, irrespective of the terrain conditions. Additionally, Nexen tyres are manufactured by a rubber company that helps to last for a lifetime. So, you can count on them to keep you going for a long time to come.
To get Nexen tires in UAE fitted to your vehicle, you can contact us at PitStopArabia.com. PitStopArabia is the leading tyre retailer in Dubai today, offering the widest variety of tyres for vehicles of different types. With our online platform, you can easily order a set of Nexen tires online at an affordable price for your car. You can either search according to the size of your tyre or according to the vehicle that you drive.
When you order Nexen tires from us, you can easily have them fitted at any one of our 100+ shops in Dubai, Abu Dhabi, or across the UAE. Through our close partnerships with tyre manufacturers and developers, we can offer Nexen tires at the most competitive prices. You can check anywhere else, but you will not find a deal that is better than ours! More importantly, we will take care of tyre shipping, installation, balancing, and old tyre disposal. So you can focus purely on enjoying your driving experience.
Get Nexen Tyres Online From PitStopArabia - Car Tyre Shop
Over time, our company reputation has increased significantly due to the commitment to providing quality products, friendly service, and exceptional value to our customers.
The team of experts is dedicated to fulfilling the consumer's needs by delivering safe and eco-friendly Nexen products in Dubai. Also, we are committed to exploring innovative technologies to ensure that the driver reaches his destination safely while enjoying a smooth and comfortable ride.
With PitStopArabia, you can buy Nexen tires in Dubai, UAE at the best price possible. Moreover, to make sure that you get the best value for your money, we are offering a free Nexen tire delivery service with tire fitting and wheel balancing service. So, look for durable Nexen tires in UAE for your car by browsing our website and then contact the PitStopArabia team to get your service done. Everything you want, we have got you covered. If you have any questions. Call us at +971 4 432 7676.
Read less