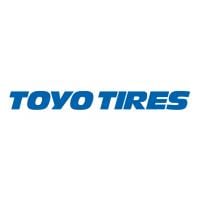 Toyo Tires Dubai & UAE drivers can trust to perform on the road
Toyo Tires is a technology-oriented manufacturing company which celebrated its 70th anniversary in 2015. Toyo develops and manufactures a wide range of products rooted in its proprietary technology with automobile tyres at the core of its product offereing. ... Read more
The reason most of the enthusiasts prefer Toyo Tires is its matchless grip on and off the road. Due to excellent traction, it has become a choice of every sportsman in town. For the past many years, Toyo has achieved a remarkable name in motorsports around the world, building a legacy of winning.
Toyo Tire & Rubber Co., Ltd. was founded in 1945 in Japan. In 1966, Toyo became the first Japanese tyre manufacturer to establish a U.S. subsidiary. Many of their tyres are built in their state-of-the-art facilities in US, Japan, Malaysia and China.
In addition to the tyres for cars, crossovers, sport utility vehicles and light trucks, Toyo also produces a range of tyres for competition vehicles and commercial trucks as well.
For Toyo Tires, Dubai & the rest of UAE can count on PitStop Arabia – the leading supplier of quality tyres today
PitStopArabia offers a wide range of wheels, allowing drives in Dubai and the UAE to choose the type of wheels that they want for their car with ease. We have an easy-to-use and secure online platform where you can purchase the perfect set of tyres for your car at the best prices. And after you purchase, we can deliver the products to you, wherever you are in Dubai or the UAE.
Other Useful Links:
Read less