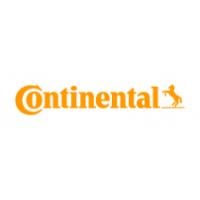 CONTINENTAL TYRES UAE
Continental tires were manufactured in Germany in 1871 and since then the company has gained a reputation for designing and producing innovative tyres. For over 140 years, Continental Tyres has been a leading manufacturer of premium tires worldwide that cater to different types of vehicles and driving conditions. Through continuous research and development, the company has become one of the most reliable and trustworthy tyre brands in the world. ... Read more
The Continental products are designed with a special technology called ContiSeal™, which helps to prevent deep punctures from damaging the tire structure. The best handling capability, stability, and secure drive make the Continental tires in UAE the best choice for drivers. PitStopArabia offers Continental tyres in Dubai built with sustainable materials for different types of vehicles, including cars, SUVs, or trucks that meet your needs.
Buy Continental Tyres Online From PitStopArabia
PitStopArabia is a leading tire supplier committed to offering quality products, excellent customer service, and exceptional value that earned us a strong reputation. Our team of experts is dedicated to providing the best Continental tires in Dubai at competitive prices.
Look over the wide range of Continental tyres for your car and get yourself an authentic tire product at an affordable price. Our user-friendly website makes it easy to find the perfect tyres for your vehicle. Don't think twice! Order now and get the opportunity to enjoy free delivery and tyre fitment service from PitStopArabia.
Read less
Available Continental Tires