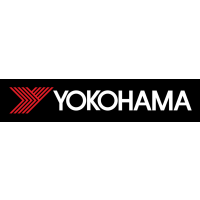 Yokohama Tyres Dubai, UAE
Since 1917, Yokohama has been one of the world's leading companies when it comes to designing high performance tyres. Capitalizing on the latest design technology, the brand continually releases products which are unparalleled in terms of safety, traction, road feel, precision and performance. The brand's products are continually tested on raceways around the world, including high calibre car racing events such as the IMSA GT3 Cup Challenge, the World Touring Car Championship and the Macau Grand Prix Formula 3 Intercontinental Cup. However, the brand is also dedicated to tailoring its designs to suit the needs of everyday road users. ... Read more
Premium Quality Yokohama tyres
At the typical Yokohama tyres price, car owners get an incredible deal hey use for their money due to the incredible strength and durability of tyres from Yokohama. This is due to the intelligent casing design of their tyre products. They use steel belts to improve the stiffness of the tread area, thus improving the resistance of the tyre from punctures. A strong body ply allows the tire to maintain inflation pressure despite carrying heavy loads. Furthermore, an inner liner prevents air from seeping out of the tire, thus maintaining consistency.
Buy Yokohama tyres at the best prices in the UAE
PitStopArabia offers fantastic value for money with quality products and services available at a price that beats all of our competitors in Dubai, Sharjah, Abu Dhabi, and elsewhere in the UAE by a wide margin. We are dedicated to providing our customers with solutions that match their budget, needs and performance expectations. All of our products are priced to include the cost of shipment, balancing, installation, and disposal of your old tyres. We've also made it easier than ever to place an order with a mobile friendly site that's easy to use on the go. We guarantee you won't find Yokohama tyres at a better price anywhere in Dubai, Sharjah or anywhere in the UAE.
Get in touch with us to learn more
To learn more about the range of premium tyre brands we have available in Dubai, Abu Dhabi, Sharjah, and the UAE, browse our online store. If you're unsure about what kind of product would best suit your needs, get in contact with the friendly and knowledgeable PitStopArabia team by calling +971 4 432 7676.
Read less